The beard is getting its deserved moment in the sun right now. Not considered, scruffy, unkempt or ugly anymore, more and more men are joining their bearded brethren in growing some facial fuzz. However, not everyone can rock a full beard. Don't get disheartened just yet. Here's how to pick a style that will go well with the shape of your face: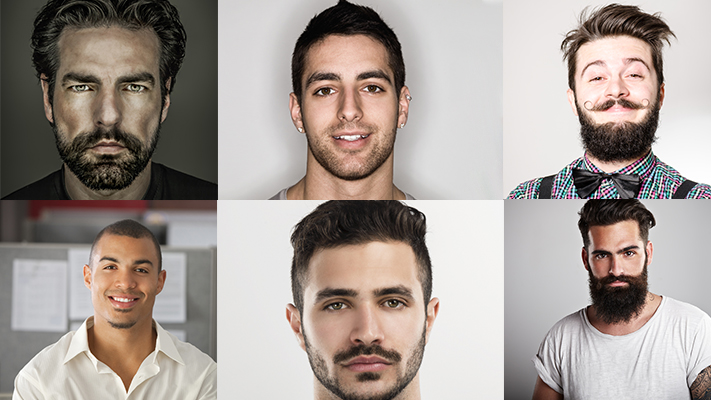 Identify your Face Shape
You need to identify the structure of your face. Have a good look at yourself and determine the best and most prominent feature on your face. Is it your finely shaped nose, or your chiselled jaw-line, or the high cheekbones? Is your face round, long, or square? Determine what's most prominent on your face and grow scruff to accentuate or camouflage your features.
Square Jawed
Very few men have a chiselled, strong, jaw. You wouldn't want a beard that covers up your well-defined jaw. Opt for a short trimmed beard that shows off your jaw-line — something that's one step above the five-o-clock shadow. You'll need a trimmer to maintain it.
Round Faced
Since your face has smooth lines, you will need distinct and lengthening facial fur. Full-on, bushy beards will make your face look squat. Not the look you are aiming at. Try a goatee as it creates an illusion of length. Insist on a beard? Make sure to keep the sides short, avoid bushy sideburns, and go longer around the chin to add length to your face.
Prominent Cheekbones

People with high cheekbones mostly have a broad forehead and a narrow jaw-line and chin, lending the face a V-shape. A one-inch
beard
that is trimmed from the neck up to the jaw-line adds definition to the narrow jaw-line without looking bulky and taking away from the high cheekbones.
Oval Faced
If you have an oval, long or oblong face, thank your lucky stars. Your face is perfect as it is, and the world is your oyster as far as styling is concerned. Have fun experimenting with various styles. You can carry off any look. However, some men might be conscious of their face looking too long, in which case you can opt for a stubble. It will visually shorten your face a little.
Aquiline Nosed or Large Chinned
While you should be comfortable in your skin and accept your facial features as they are, a hook nose and large chin do not quite cut it. You want to take attention away from them. So, stick to a neat looking stubble or well-trimmed beard. Don't try fancy moustaches or funky beards.
Written By : Bushra S Khan