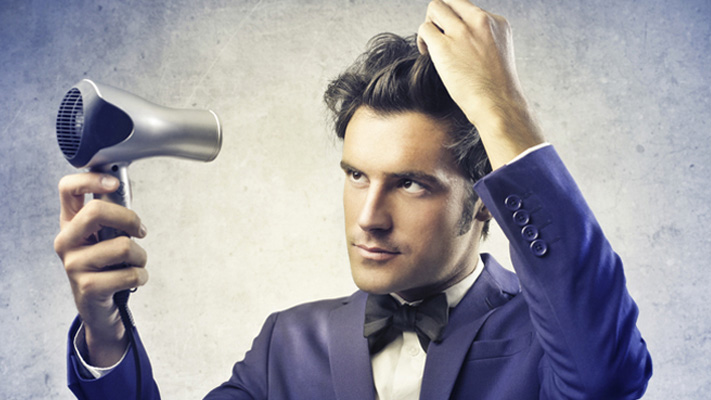 Do's
Shampoo your hair only three or four times a week. If you have to shampoo it daily, use a sulphate-free shampoo.
Always condition your hair after a shampoo.
To remove any excess dirt or build-up in your hair, use a clarifying shampoo. This is especially useful after a swim or after a day at the beach
Massage your scalp often. This will help increase blood flow, allowing your hair to grow faster and healthier.
To avoid drying or burning your hair in the sun, use a hat or a cap whenever you venture outdoors.
Since hair is made up of protein, ensure that you eat a balanced diet that is rich in lean protein, whole grains, fruits and veggies.
Keep hair care and styling products away from the roots to avoid that greasy, unwashed look.
Include iron, zinc and omega 3 fatty acids in your diet. Iron helps transport oxygen to the blood vessels, zinc grows and repairs tissues, and omega 3 fatty acids helps hair stay healthy. 
Don'ts
Don't stress; it can accelerate hair loss.
Comb-overs are a complete NO-NO!
Avoid smoking. In addition to being bad for your lungs, heart and general health, it dehydrates your skin and hair, ageing it before time.
Do not leave oil or styling product in your hair overnight as it may clog the pores of the scalp leading to hair fall.
Do not use very hot water while shampooing your hair. The water should be lukewarm.
Don't sleep with wet or damp hair as this will weaken the follicles and make the hair strands more brittle.
—Inputs from Anthea Rodriques, brand ambassador, Schwarzkopf Professional
Written By :