When it comes to rocking your sunglasses, it boils down to how well you wear them. And how well you wear them depends on whether you've chosen the right pair. The Label gives you a guide that'll ensure you choose the right pair of sunglasses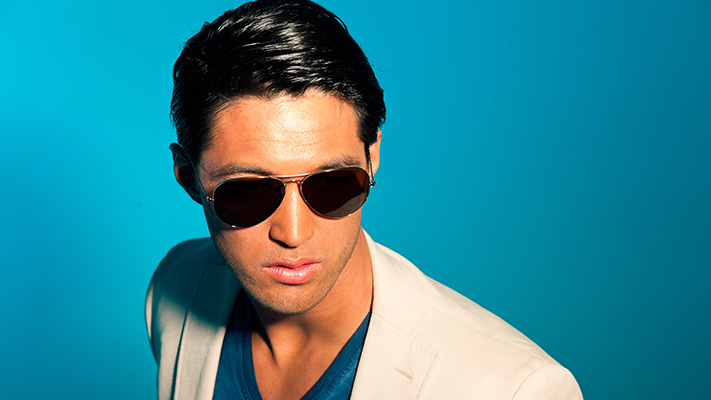 Know your face shape
Yes, this is the basic and most important part of choosing the right eyewear. There are four basic face shapes: oval, round, square and heart-shaped. Make sure you know your face shape before you decide on a pair of sunglasses. If you have a strong jaw-line or prominent cheekbones, look for glasses with more curves. If you have a round or oval face, look for boxy, rectangular frames.
Contrast & Balance
Once you know your face shape, it is very important to know that whichever sunglass you choose, it should contrast your face shape well. If you notice carefully, sunglasses come in different shapes, but the two basic and standard ones are round and square. It won't be wrong to say that the rest are mere fusion designs, taking elements from both the categories.
Now, let's simplify it for you:
If you have a square-shaped face:
Aah! That prominent jaw-line of yours must be getting you a lot of attention, right? But, if you want to draw attention to the top of your face, opt for round lenses. Round lenses with top-heavy frames on a square face will soften your face a little. But if you are looking to create a strong profile, go for a squared-off shape. Just make sure you choose a slip frame with large lenses in length and width.
The Label recommends: Aviators — men with square faces can never go wrong with aviators.
If you have round-shaped face:
If you have a face that features the same width and height along with a curving chin and cheeks, opt for a flat, rectangular lens that will make your face look longer and thinner.
The Label recommends: Choose a boxy or rectangular frame with thin material that will introduce some lines and confer angularity to your face.
If you have an oval-shaped face:
Choose a shape that covers as much of the space between the top and bottom of your nose. If possible, wear a thick frame that will add definition to your face. Stay away from small or geometrical frames, as they tend to make your face appear even longer than is.
The Label recommends: Go for squared-off frames or curving ones.
If you have a heart-shaped face:
Pointed cheekbones and wide forehead—those are the makings of a heart-shaped face. Since you have a pointed chin, opt for lenses that are wider at the top than the bottom to flatter your face-type. Offset that look with rimless narrow frames.
The Label recommends: Embrace thicker wire or plastic frames in order to prevent the top-half your face from looking bigger.
Well, we really understand that sunglass selection can be difficult if you don't know what you are looking for, but if you keep these pointers in mind, we are sure that the next pair of sunglasses will will flatter your face perfectly.
Written By : ROUNAK GUHAROY