Travelling tends to upset our routine but you can get ahead simply by being organized. If you've ever experienced running out of shaving cream right before that out-of-town meeting or spending fifteen minutes you didn't have by asking a hotel concierge for a spare toothbrush, you know all about the travel woes caused by not having a well-equipped Dopp kit. An essential item in any bag you pack, the Dopp kit is a toiletry bag or case, named after Charles Doppelt—a leather craftsman from Germany who moved to the United States in 1919—who is credited with designing the first leather toiletry case.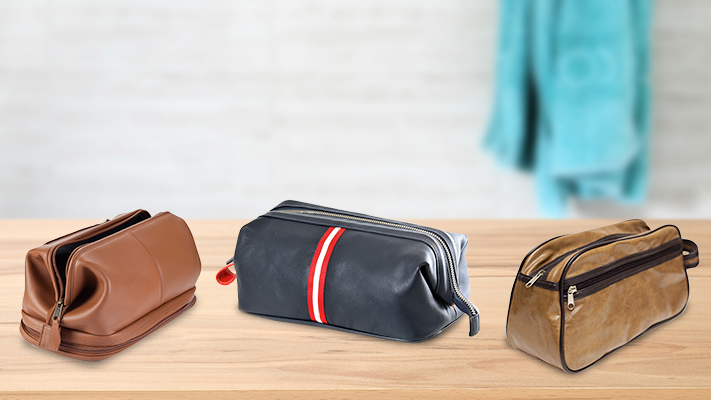 Select the perfect kit to suit your needs
Choose a Dopp kit that is large enough and compact enough to suit the length of travel you plan to undertake. If you have many small items that you intend to carry then choose a bag that has compartments to ensure efficiency. While you focus on usage and functionality, don't forget style! We love these masculine leather Dopp kits with colourful trims as much as we like the sophisticated dark chocolate kits.
Essentials versus Luxuries
Space is huge constraint when packing for travel so make intelligent choices between essential, luxury and utility items. Here's a list we've created for you.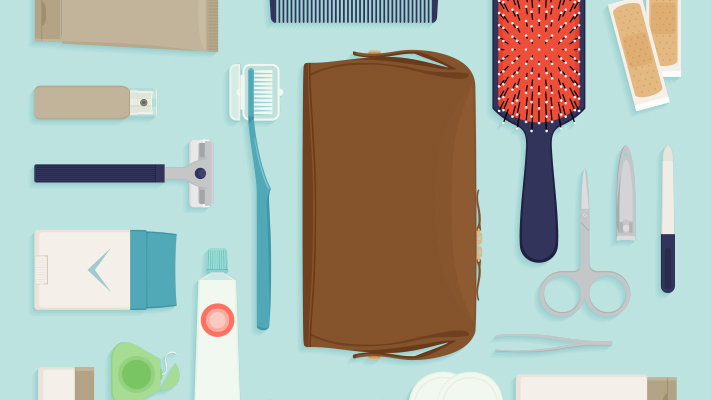 The Essentials
ü Toothbrush and toothpaste
ü Dental floss or Mouthwash (or both)
ü Deodorant
ü Shampoo
ü Razor (an electronic razor will save you the trouble of carrying other grooming items like  shaving cream and razor blades)
ü Shaving cream
ü Disposable razor (second best to the electronic razors)
ü A comb
ü Daily dosage of regular medicines
ü Portable phone charger
ü Ear buds
The Luxuries
ü Aftershave
ü Chapstick
ü Cologne
ü Moisturizer
ü Sunscreen
ü Hand sanitizer
ü Lint roller (to keep that suit in a smacking condition)
The Utilities
ü Pocket knife
ü Fingernail clippers
ü A small pair of scissors
ü Band-aids
ü Aspirin
ü Spare contact lenses or glasses (+ lens cleaning cloth)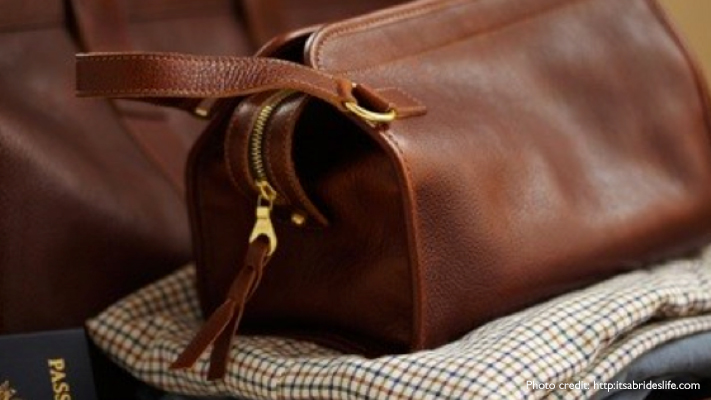 While the list above isn't the last word on Dopp kit must-haves, it's your requirements and personality that will dictate what your kit will contain. While packing just answer this simple question, 'Do I really need this'? If the answer is 'Yes', then that item surely goes in the Dopp case. The best approach to take is to create a list for yourself and buy the travel-sized versions of your regular shaving cream, moisturiser, toothpaste, etc and stock these in your Dopp kit. All you have to do then is to throw the kit in your bag and go jet-setting!
A word of caution: If you're carrying just one travel bag and flying with it as carry-on baggage, make sure your Dopp kit doesn't contain any sharp objects (or anything that's on the no-fly list).
Written By : Mona Punjabi