If the heat is tempting you to shave your head completely, or if you just want to look more confident and dominating (as some studies suggest), don't grab a hold of the
razor
before reading our top tips.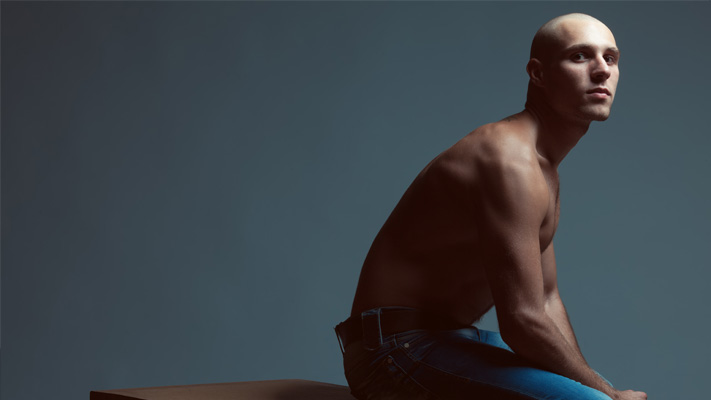 #1
Put down the razor
If you're going from short or mid-length hair to sporting a completely
bald
look, don't pick up your razor first. Before shaving, use shears to chop of as much hair as you can and then shave the stubble that is left behind.
#2 The right time
If you have a good mirror in your bathroom, shaving your head in the shower is the best idea. Not only is it mess-free, but also at the end of a shower, your scalp will be soft and pliable, making it the perfect time to get a close shave.
#3 The right equipment

When
shaving
your head, always use a new razor and make sure you pick one that will give you a close shave, ensuring that you don't have to go over the same area multiple times. When it comes to shaving cream, you can use the same one you use for your facial hair, but we recommend using one for sensitive skin just to be on the safe side.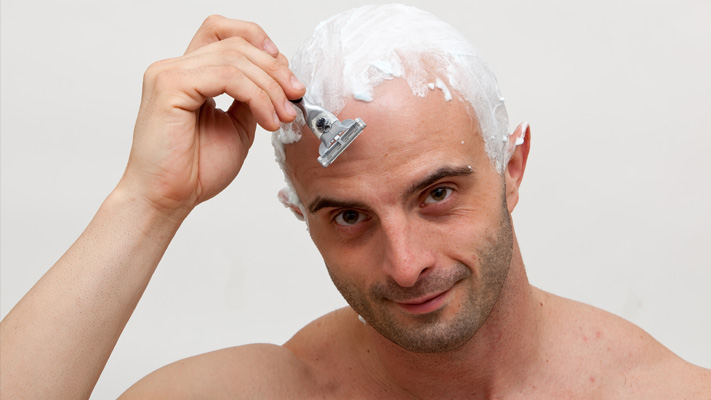 #4 Against the grain
A shaved head often draws a lot of attention, so it is in your best interests to ensure that you're doing everything right to ensure that the final result is just like what you'd envisioned. To get a smooth, close shave, make it a point to shave against the grain of your hair growth. The growth pattern may be slightly hard to spot on your scalp, but it's certainly worth the extra time spent.
#5 Take care of it
Your job doesn't end when you put down the razor. Make sure you moisturise by using an alcohol-free aftershave lotion immediately. If you notice any bumps that don't recede in a day, visit your dermatologist immediately. Also, don't forget to protect your scalp from the sun—using SPF is just as important for your scalp as it is for your skin.
Written By : Shirley Mistry