Experts say lack of proper hydration causes skin to become irritable, dry and cracked. Winter is rough on your skin. Fret not! The Label gives you a lowdown on winter-friendly moisturizers.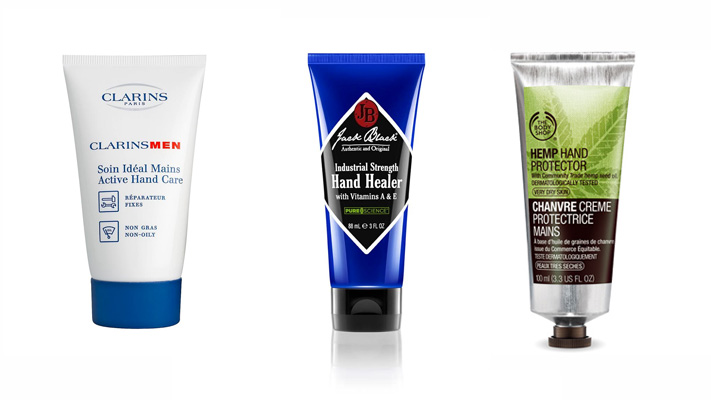 CLARINS MEN – ACTIVE HAND CARE
This is an oil-free hand cream loaded with powerful skin-repairing benefits and protection. This cream contains Pro-vitamin B5, Allantoin and Purslane that will soothe roughness and all kinds of other irritations. It's one of the first hand care treatments formulated specifically for men.
JACK BLACK – INDUSTRIAL STRENGTH HAND HEALER
This hand cream is great for men who have calloused hands or for those who wash their hands frequently during the day. This cream gets its oomph from the reparative power of macadamia nut oil and glycerin, and vitamins A and E bolster and develop the skin cells' internal strength when used over time. It's a rich, non-greasy formula that will heal and soothe your dry and cracked hands. And yes, it is fragrance- and colour-free.
THE BODY SHOP – HEMP HAND PROTECTOR
This one's a highly recommended cream for men with very dry skin as it contains Community Trade hemp seed oil mixed with beeswax, which allows your hands to breathe without becoming greasy. Because its basic content contains hemp, the cream does smell a bit like it and so, probably it isn't the best to apply right before waltzing into your office!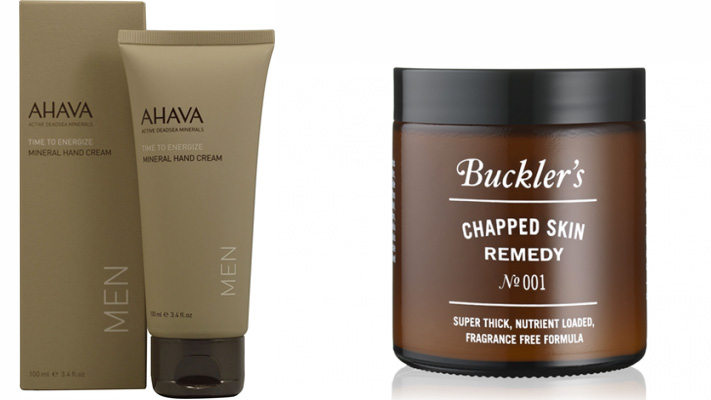 AHAVA – MEN'S MINERAL HAND CREAM
Created especially for men, this high-performance formulae smoothens dry and rough hands instantly. Blended with hydrating minerals and botanic extracts, it is easily absorbed by the skin without leaving an oily residue, as it nourishes, moisturizes and repairs your cracked
skin
, thereby effectively boosting your skin vitality leaving it supple.
BUCKLER'S CHAPPED SKIN REMEDY
This is one of the best men's hand creams available in the market. It uses the hydrating powers of Shea butter and aloe juice to replenish moisture, both ingredients that are especially effective for those who get sore and torn cuticles. It has a vegan formula and it contains no parabens, fragrance or any other harsh colorants.
Hands down, the above are some of our favourite picks. So, which one will you be indulging in?
Written By : ROUNAK GUHAROY