Had there been a poll, we would definitely be the frontrunners in championing the cause of the boutonniere and the top hat (yes, please let's vote to bring them back into fashion!). Wearing flowers on your jacket lapel is not effeminate, but a sign of elegance. Statesmen, warriors, poets, even world leaders have worn flowers without it taking away from their masculinity. Besides, it adds creative flair to your outfit.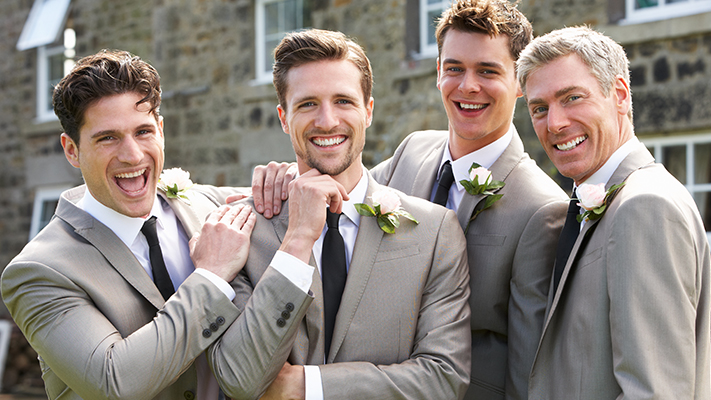 Most of us would have seen the boutonniere only on the groom and groomsmen in weddings, or at proms and races. However, the boutonniere can be worn more often than that. It is one of those small details that make a huge impact by making you stand out in the sea of cardboard cut-out clones. You do not really need a special occasion to be wearing one. With a little confidence you carry off a boutonniere in any occasion, except maybe at a funeral or at work where it might look far too dressy and inappropriate.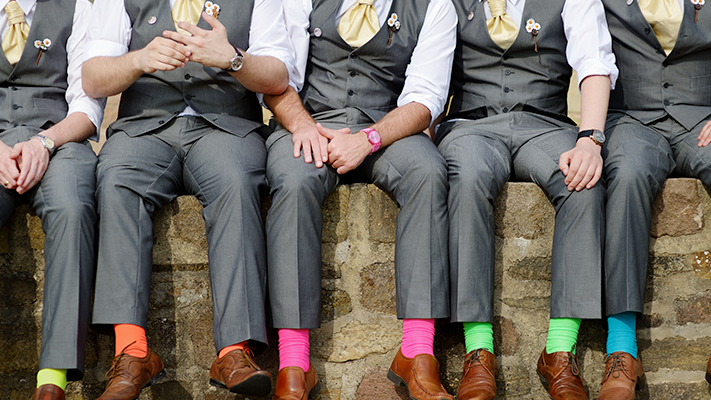 The rules for wearing a boutonniere
The boutonniere is always worn on the left lapel of a man's suit jacket, sports jacket or blazer jacket. It is always worn above a man's heart.
Most suits will have a buttonhole on the left lapel with a 1-1.5 inch opening, which is expressly made to accommodate the boutonniere. Make sure that the buttonhole is cut and hand stitched.
The underside of the lapel should have a silk latch sewn about one or two inches under the lapel buttonhole to keep the flower stem in place and to prevent the flower from drooping.
Although unsightly and not half as elegant as tucking a flower in the buttonhole, you could pin your boutonniere to the lapel if your suit doesn't have a buttonhole. But pinning the boutonniere could spoil and damage your suit.
Consider your body while selecting a boutonniere. If you are on the smaller side, pick smaller flowers. If you are a well-built man, pick flowers according to the proportions of your body.
Don't try to outshine the ladies. Remember the boutonniere is a small detail that adds to your outfit. It should not be the focal point of your ensemble.
Boutonnieres are a single flower or a bunch of small flowers, but never an entire bouquet.
Gentlemen NEVER wear cardboard pocket squares, clip-on/pre-tied bow ties and ties, and fake flowers. Boutonnieres should be fresh and real flowers.
There's nothing like wearing a crisp white linen pocket square and a white carnation boutonniere.
Make sure that your entire look is well put-together when you are wearing a boutonniere. There should be a semblance of balance in your suit, shirt, necktie, pocket square and boutonniere.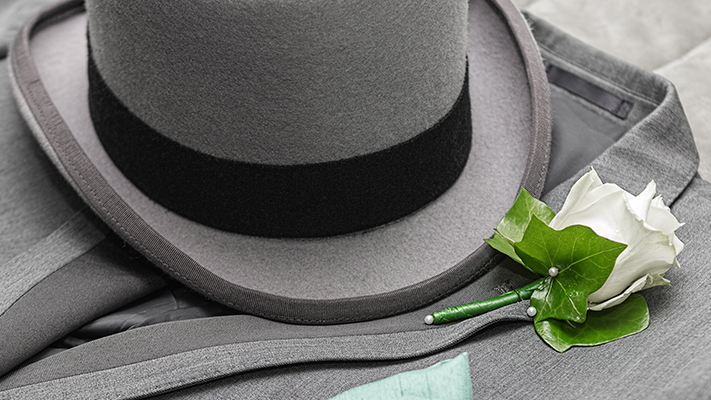 Choosing a flower for your lapel
Formal occasions call for white or red flowers
Colourful and exotic flowers are perfect for every other occasion.
Carnations are the popular choice when it comes to boutonnieres probably because of their easy availability. White carnations are the easiest to pull off. They are elegant, formal and fail safe. Red carnations bring a pop of colour to a black-tie outfit while still being formal.
Roses are considered the most formal flowers and are often worn at weddings or anniversaries since they (obviously) symbolise love. They remain a popular choice since they are so easily available. Since they are much larger than carnations, you must wear only one at a time. However, when opting for a rose boutonniere get a professionally prepared one.
Lily of the Valley, Gardenia, Orchids, Sweet William, Daisies, Hyacinths, are all perfect for boutonnieres.
Written By : Bushra S Khan