It is only natural to think of a tuxedo when you think of a yacht party outfit; however, if you don't want to wear one or just want to try something new, it is easy to create a rich ensemble with items you already own. Here's a look at 7 tips that will help you get started on the right foot.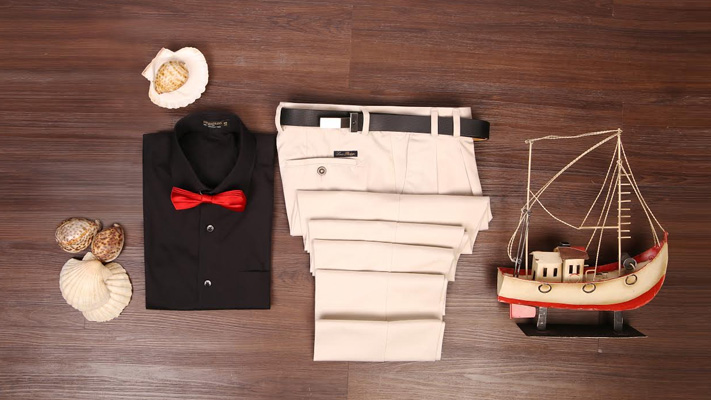 #1 Whenever you are creating a high-end, luxurious look with basics, it is of utmost importance that you pick pieces of extremely fine quality. They add texture to your outfit and make it look classy.
#2
For your shirt, nothing works better than one in solid
black
. Whether you opt for a textured or plain one is up to you, but make sure it fits your physique well and is intensely black.
#3 As far as trousers go, pick a tawny, beige pair to match your shirt. Instead of picking a run-of-the-mill formal one, pick a pair of chinos that fall in the smart-casual category.
#4 Texture is everything, which is why playing up your accessories will help take this look to the next level. A subtly textured belt and a wallet that matches perfectly enhance the outfit, making it party-appropriate.
#5 For shoes, go with black brogues. Minimal perforation looks best, so avoid overdoing it.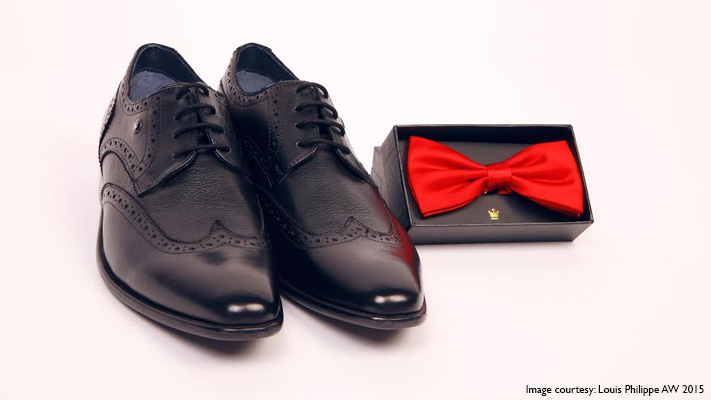 #6
Add a pop of colour to your outfit through a sharp, red
bow tie
. It offers a fresh take on the classic tuxedo tradition of wearing a bow tie and pops out amongst a sea of black ones.
#7
As far as grooming goes, this is certainly the occasion to break out your hairstyling products. A clean look works well, so don't try something very experimental with your hair. For
facial hair
, a clean-shaven look or well-trimmed stubble (at the most) is fitting.
Written By : Shirley Mistry