Backpacks are on-trend at the moment, so take a look at the following factors to ensure you purchase the right one.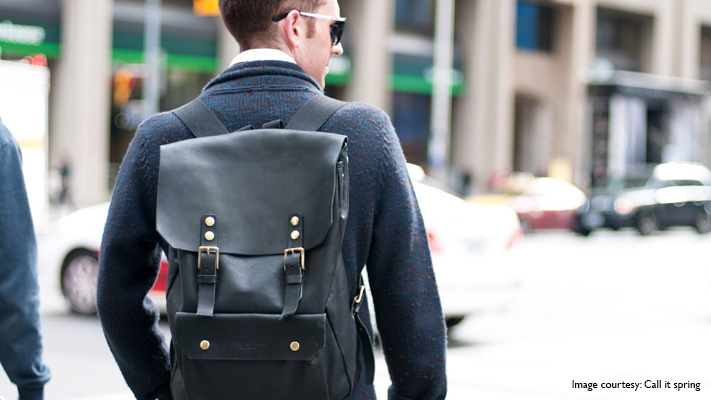 Similar Products
The right size

Remember that your backpack must fulfil your utility requirements apart from looking chic. Don't opt for a very large backpack, or else you'll end up carrying more things than you intended to at all times. Pick one that fits essentials such as your
laptop
and has room for a few extras.
Shape wise
The shape of your backpack goes a long way in determining your overall look. A backpack that complements your suits must be rectangular and structured, whereas casual backpacks can have a round, more flexible shape.
Find a fabric

We're fans of leather, so if you're looking to invest in a good quality backpack, buttery
leather
is what we're recommending. On the other hand, if you need a backpack for the weekend or for a road trip, canvas ones make the cut too. Also, it goes without saying that you should ensure that your backpacks have a waterproof lining.
Weighing your options
The heavier your backpack, the lesser you are going to reach for it. Pick one that's lightweight to ensure that you don't feel like you're lugging bricks when you slip it on. This factor is even more important when you are picking a backpack to match your formal wear, as structured backpacks tend to be heavier than most others.
Colour crazy
As far as colours are concerned, you can't go wrong with staples such as black, grey, brown and tan. Apart from this, maroon, navy, bottle green and mustard also lend themselves well to most outfits.
Written By : Shirley Mistry