Cufflinks originated in France in the 16th century and have been around long before the button, safety pin, zipper and Velcro. They are small accessories but certainly don't go unnoticed. They spell class and sophistication and can even be priceless possessions handed down from one generation to the next like family heirlooms. But owning these is not enough. One should know how and where to wear them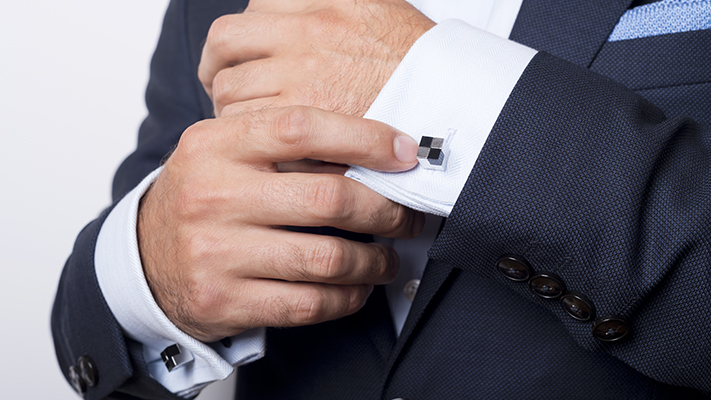 Cufflinks and suits

Cufflinks are formal accessories and hence are best worn to formal and semi-formal occasions like weddings, galas,
sit-down dinners
, black-tie events, receptions, etc. Ideally, cufflinks are to be worn on a dress shirt with French cuffs with a jacket and tie or bow tie. These rules are not set in stone though. But remember that cufflinks look out of place in a casual setting. Also, make sure you pair classy cufflinks with a tuxedo. Silk knot cufflinks suit semi-formal events. No cartoon or sci-fi characters on them please, or overtly fancy cufflinks that scream for attention with tuxedos. You can take
those cufflinks
to Comic-Con or sci-fi conventions instead.
Cufflinks and accessories

Remember, you want to put together a well-balanced outfit. There has to be some semblance of harmony in your ensemble. So while your cufflinks don't have to match your tie or bow tie, they must go well together. Silk ties go with elegant, classy cufflinks and knitted ties with
funky cufflinks
.
Cufflinks and proportion
Just like shorter men should wear skinny ties and heavyset guys should wear wider ties to create a sense of proportion, every other accessory including cufflinks should be worn keeping your size in mind.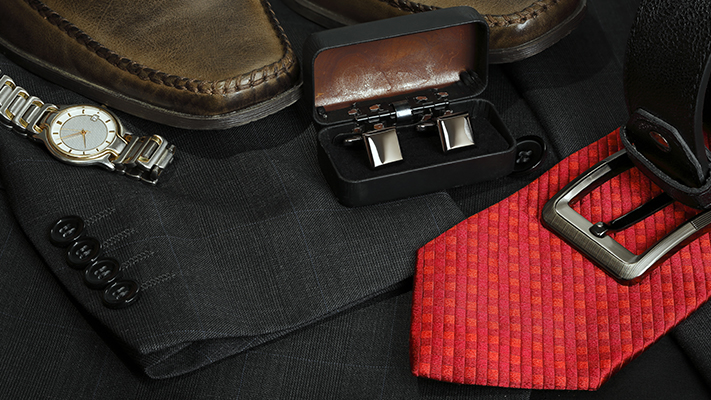 Cufflinks and metal
Gold and silver are considered neutral. So if you are wearing cufflinks in silver, other accessories like the tie pin or belt buckle do not necessarily have to be silver as well. You can wear neutrals together.
Cufflinks and colour
Black, white, beige, grey, etc. are considered neutrals and not included in the colour cycle and hence it is easy to pair cufflinks in these colours with a lot of outfits. Wear a shirt and cufflinks in contrasting colours to make a bold statement or ones in the same colour family but brighter variations for a subtle yet trendy effect. Still confused about pairing cufflinks to your outfits? Make sure to match the colour of the cufflinks to at least one of these:
The colour of your shirt or any one of the colours in your shirt.
The colour of your tie or bow tie or any one of the colours in your tie or bow tie.
The colour of your pocket square
The colour of your jacket or any one of the colours in your jacket.
The colour of your pants.
The colour of your belt or belt buckle.
You're now ready to carry off those
cufflinks
.
Written By : Bushra S Khan