They said change is the only constant thing in fashion. But often, a man's wardrobe can be short of season-appropriate fabrics.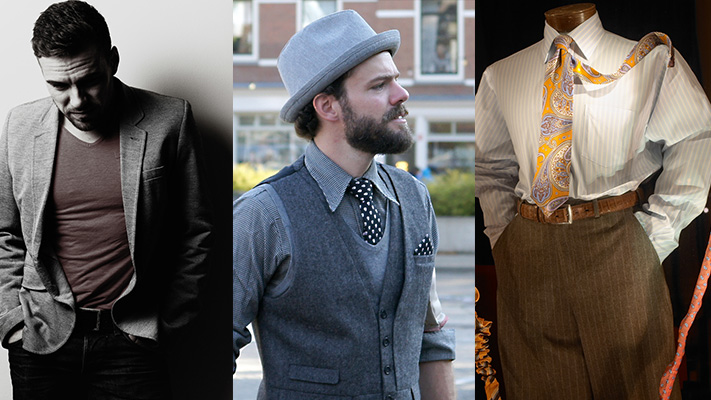 As winter approaches, we take a look at
winter
fabric – tweed. Once seen as a rough, heavy material, today it has revamped itself with unusual colours, metallic threading and a mix of materials.
Tweed is the season's must-have fabric, which many consider to be a working man's cloth. But, due to its resurgence in men's fashion over the past couple of years, you now find a wide variety of pieces at varying price points. Tweed is a versatile fabric that can be worn in many ways; here are our favourite key looks for the season.
Blazers
Paired with other rugged, durable materials like denim or corduroy, a tweed blazer works effortlessly with everything in your wardrobe. When you pair it with delicate, luxurious materials, it can create quite a contrast. When paired with chinos or suit trousers or dressier boots, it leverages your entire look. Mix it up with accessories such as knitted ties or silk pocket squares in rustic houndstooth prints to finish off the ensemble.
Tweak it with Tweed
Tweed trousers look classy, period. This super-versatile fabric looks great when paired with denim shirts or corduroy jackets. Polo T-shirts with neutral and complementing colours are a wonderful way to introduce some panache to your ensemble. Carry off your entire look with a dressier pair of boots that redefine your overall appearance.
No Time to 'Waist'
A tweed waistcoat is a garment that's a real trooper during those cold days. Tweed typically comes in darker, more somber tones and shades, meaning that tweed can be paired best with colours such as burgundy and mustard. Try and avoid pairing a tweed garment with another piece of clothing that boast's of patterns or odd colours, as it will only make your ensemble look busy and haphazard.
To Wrap it Up
Tweed is an essential for any man's wardrobe. Not only does it ensure comfort, it subtly marks you out as a stylish bloke who cares about the finer details and understands the importance of dressing appropriately. When worn the right way during the right season, there's no going wrong with tweed!
Written By : ROUNAK GUHAROY