There are sport watches that are chunky, brightly coloured and have rubber straps, and then there are sport watches that comprise all that, but also loaded with functions meant for measuring performance in sport and adventurous activities. Here are four such watches with advanced features for running, hiking, travelling and diving.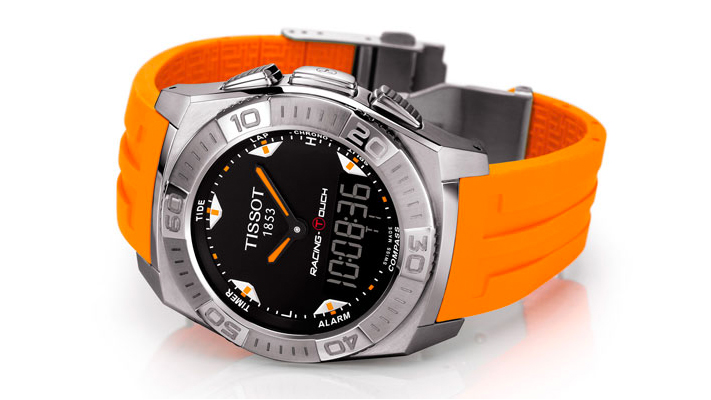 Tissot Racing Touch
Tissot's T-Touch watches are pioneers in tactile technology, with several touch-activated features. The Racing Touch is one of the most advanced watches in the collection. With 11 touch-activated functions, the watch is like a Swiss army knife—packed with features that you will end up using at some point or another. The stopwatch is easy to use and the
chronograph
can record lap-times for more than one participant at a racing event. For those on a trek, the watch is equipped with a compass and has a second time-zone function. This timepiece also features a tide calculator, if you're into sailing, or simply want to be at the beach when the tide is just right. You can also opt for a strap in steel.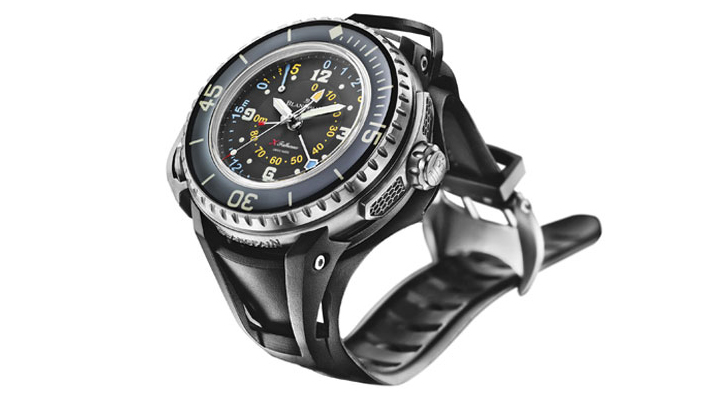 Blancpain X Fathoms

The Blancpain Fifty Fathoms range of watches has been a pioneering line in the world of divers' watches. The brand's latest addition to the series, the X Fathoms, features a mechanical depth gauge that can measure depths up to 90 metres, along with a maximum-depth-reached memory. The zero-to-15-metre scale is indicated separately. Other features include a retrograde five-minute counter for decompression stops, and a helium decompression valve for saturation diving. The solid 55.6mm titanium case houses a silicon balance spring to counter magnetic effects on the watch, and offers water resistance deeper than 300 metres. This automatic timepiece offers a power reserve of five days.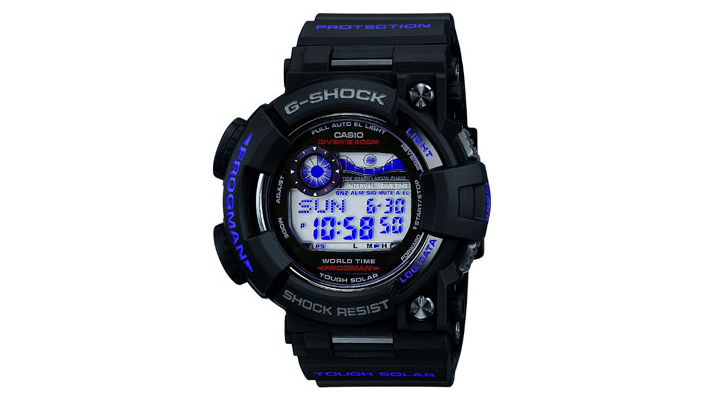 Casio G-Shock Master of G
The Casio G-Shock range of watches is known for its effective shock-resistance feature. And this G-Shock premium timepiece is built for the hardest use, with a thick centre-shaft that extends through the case of the watch, providing a stable axis. Even the buttons have a special coating that protects them from dust. The watch itself is ideal for travellers and hikers. A small display on the watch provides you with the moon-phase in graphic format. With a bearing memory function that stores measured direction, this watch also features a large display that shows directions. The direction and temperature sensors are mounted inside the case.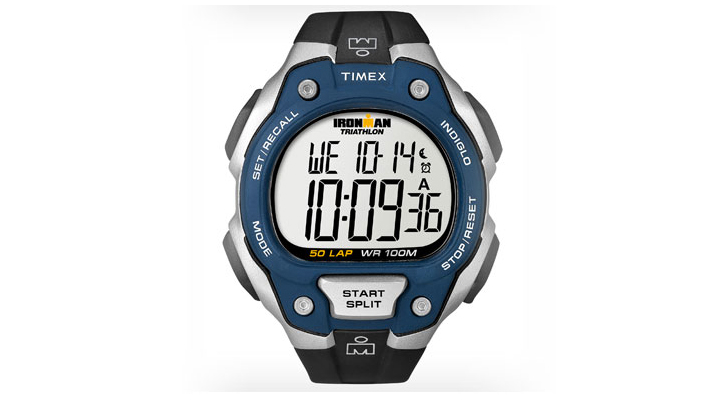 Timex Ironman 50-Lap

Timex is another leader in sport watches that makes timepieces used by several athletes worldwide. Among their sports watches, the Timex Ironman is probably the most advanced range. The Ironman 50-Lap takes the stopwatch lap-timing to another level. As the name suggests, the watch features a 50-lap memory recall. Meant for the serious runner, it is equipped with a 100-hour chronograph with lap and split times, and has the ability to calculate average lap time and total time taken. Additionally, you can also maintain a dated training log and record your best lap. The watch also includes an Indiglo light with night-mode.
Written By : Ranvijaysinh Jhala