There's no denying that a gaming night with a bunch of
friends
can be an exciting affair. But you can take your interest level a notch higher by dressing the part. Here's a low-down on how you can up your style game too while you play.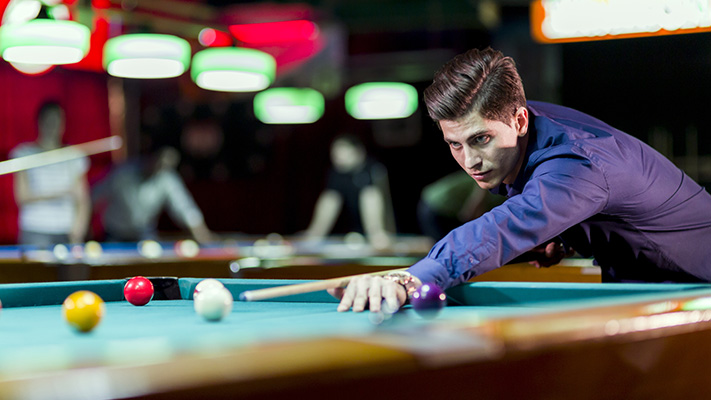 Similar Product
#1 Chic and classy for a game of snooker
You may think that your T-shirt and jeans can pass muster on a casual gaming night with the boys, but truth be told, making sure you dress up for an exciting game like snooker can have a positive impact on your confidence and in turn, help your performance. Opt for a smart-casual shirt with a comfort fit to ensure that you have enough room to stretch your arms while you're playing. A shirt in deep colours like purple, maroon and navy is perfect for evening wear. When it comes to pants, a simple pair of jeans should work well, but make sure they aren't too low rise as the game requires you to bend over several times. Accessorise by way of a comfy pair of loafers and you're ready for the game. Avoid watches as they may interfere with your wrist movement!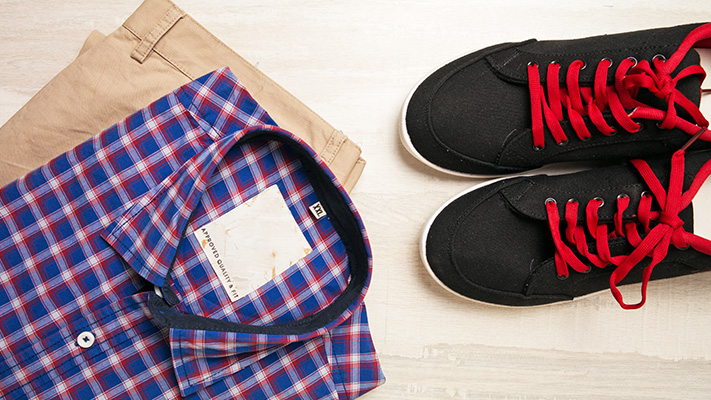 Similar Products
#2 Fuss-free style for a bowling night

A bowling night with friends calls for a casual affair. Bowling requires a fair amount of limb movement, so you need to wear clothes that allow you space to move freely as you bowl. Go for a loose-fit band-collared shirt or even a simple checkered shirt and team it with a pair of
chinos
for maximum comfort and style. Keep the overall look fuss-free. As for the footwear, stick to sneakers, but make sure the sole gives you support so you don't end up having a fall during the game.
#3 Casual cool for a round of poker

Agreed that a
poker
night at home with friends can be a very informal event. But that doesn't imply that you abandon your sense of style while playing the game. After all, what you wear to the table says a lot about who you are. The setting demands a casual feel to the look, so stick to simple yet appealing clothes. Wear a sporty crew-neck T-shirt with a classy pair of shorts and you'll be stylish as ever as you go about playing the game and hopefully raking in the moolah.
Written By : Chandni Ghosh