It's officially time to raise your fashion game by ditching the conventional tie knot and exploring new styles. The standard tie knot is passé and that's why our guide will help you master different tie knots that can have you looking dapper in no time.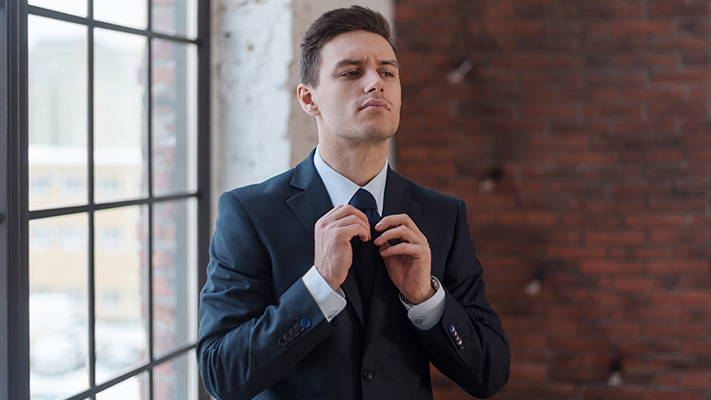 #1 The rose knot
Perfect for a romantic date or a wedding function, this knot is fairly easy and quick to tie and ensures you look stylish instantly. The knot is similar to a trinity knot, but includes an extra loop. Thicker than the standard knots, this one is aesthetically pleasing because it looks like an actual rose.
Watch the video below for a quick tutorial.
#2 The Atlantic knot

This unusual knot, which displays an intricate structure, reminiscent of the back of a
tie
knot, is recommended for informal social events. Adding an interesting touch to your outfit, this knot is a fail-safe way to amp up a plain
white shirt
.
Watch the video below to learn how to tie this knot.
#3 The Grantchester knot
This large and slightly asymmetrical knot must be done with a lightweight tie. Creating it with a heavy fabric such as wool can make the knot bulky, thus ruining its charm. You needn't worry about the type of collar you choose as this knot complements almost all collar and shirt styles.
Learn how to perfect the knot by watching the video below.
#4 The Windsor knot

Sport this thick, wide and triangular knot with a spread or a cutaway
collar
. Perfect for business meetings, this knot adds an element of sophistication to your outfit. Make sure that the knot sits exactly between the 2 ends of your collar and completely covers the top button of your shirt.
Watch the video below to master the art of this simple yet chic knot.
#5 The Onassis knot
If you feel like a knot disrupts the pattern of your tie, this deceptive knot is for you. The subtle knot will be hidden and will make the tie fall straight from your collar. This is the perfect way to wear your tie for parties or to work. It will also stand out when set against semi-wide or wide collars. Bear in mind that this knot requires you to pick a slightly longer tie.
Watch the video below to perfect this unique knot.