When you think of accessories, a hat isn't what pops into your mind immediately, which is why it is a good accessory to experiment with, especially if you're looking for something that will set you apart from the rest. If you're not entirely sure of how to pair your hats, read on.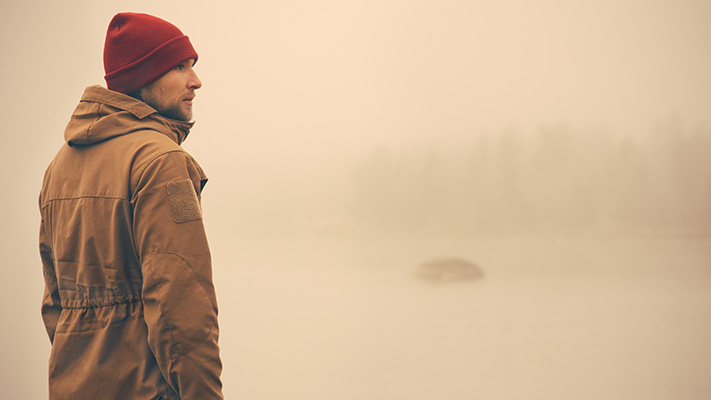 #1 Beanie to keep the winter away
✔  You can't speak of winter accessories without mentioning a beanie. It is usually a hemispherical hat and is made out of wool.
✔  For days when you want your choice of hat to deliver on both utility and style, rely on a beanie to do the job. Best of all, you can count on the humble beanie to rescue you on mornings when your hair is acting unusually unruly.
✔  We recommend picking one in grey as your staple beanie and adding ones with interesting chunky knits in colours such as mauve, navy and burgundy to lend a more seasonal feel to your ensemble.
#2 Pork-pie hat for a vacation
✔  A pork-pie hat has a flat top, also known as the crown, and a short narrow brim (the band that goes all around the hat).
✔  A smarter alternative to flimsy, lightweight bucket hats, a pork-pie hat is just what you need before you jet off on vacation, provided you pick one in beige or tan with a textured weave. If you're looking for something more versatile, a light-brown or simple beige one works best.
✔  As far as pairing your pork-pie hat on holiday goes, fret not, as it teams well with all kinds of outfits—from lightweight
floral shirts
, to chinos, solid-coloured T-shirts and shorts.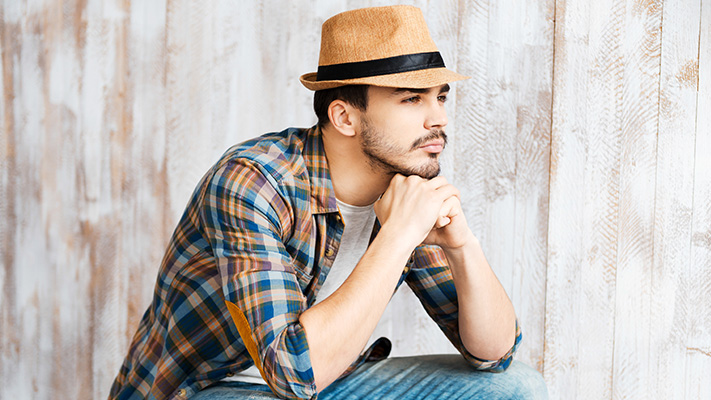 Similar Products
#3 Fedoras for a weekend road trip
✔  Fedoras have had quite a moment in the fashion space last year, which is what makes them perfect for a casual getaway.
✔  Typically, a fedora has a crown with an indent down the centre and a wider, flexible brim as compared to a pork-pie hat. You can either wear the brim flat or curve it up as per your liking.
✔  The great thing about owning a fedora or 2 is that they complement virtually any outfit. Whether it is a chinos-and-T-shirt combo, a linen shirt worn with simple trousers or a pair of jeans and a shirt, rest assured that a fedora is all you need to add a subtle edge to your ensemble.
#4 Baseball cap for a sporty, casual look
✔  If you think the baseball cap is one
accessory
worth leaving behind in college, think again. The hat has undergone quite the update over the years and is nothing short of a style statement.
✔  The key to keeping your look sharp is to pick a baseball cap that is made out of great fabric. Skip the usual canvas and pick one in semi-matte leather or a winter-appropriate wool blend.
✔  A number or unobtrusive logo is acceptable, but ensure that the detailing on your baseball cap isn't garish or overbearing.
✔  For maximum impact, pair it with joggers and your favourite T-shirt or use it to give your sporty polo-shirt-and-jeans combination an added punch.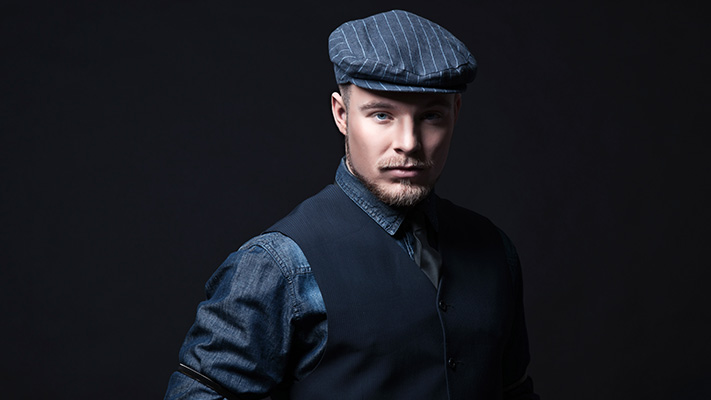 Similar Products
#5 Flat cap for a hint of classical style
✔  Flat caps have been around since the early 20th century and were originally a wardrobe staple for the working class.
✔  They continue to look incredibly stylish when constructed using fabrics such as light
denim
, wool or thick cotton.
✔  For when you want to add a bolt of old-world charm to your outfit, pair your flat cap with a classic suit or a trench coat. You can even use it to punctuate a simple button down worn over tailored semi-formal chinos.
Written By : Shirley Mistry