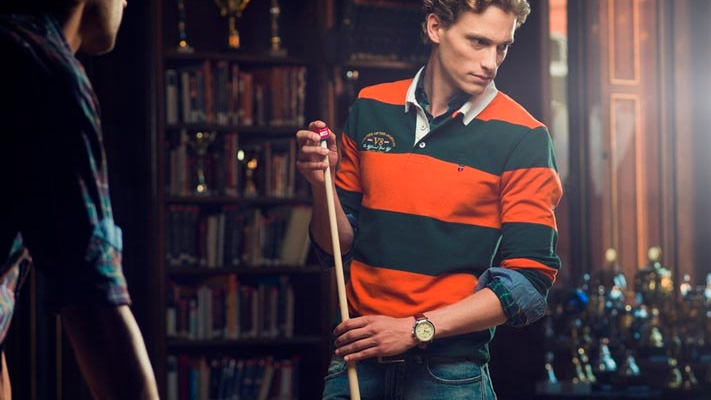 "I have often said I wish I had invented blue jeans: the most spectacular, the most practical, the most relaxed and nonchalant," said the late Parisian designer Yves Saint Laurent. Understandably, one can't imagine a gentleman's closet without a stack of denims in different tones of blue. Style meets comfort in these wardrobe wonders. They are versatile and simply never go out of style. Acid washed, shredded, classic with fine fabric and reinforced stitching and larger pockets, the choices are endless. Besides the classic blue, there are many colour options available to pick from: carrot orange, camouflage green, charcoal black or muted beige.
The night-out denim
For a night out at a hip and trendy restaurant, combine a pair of dark denims with a pin-tucked or a printed shirt and layer it with a tuxedo jacket. Florals are huge this season, especially in menswear. You could tone down the divinity of the floral print by layering it with a denim jacket or a denim vest. Complete the look with a pair of brogues or monk-strap shoes. A vintage style slim-dial antique finish watch will be a great addition to this look.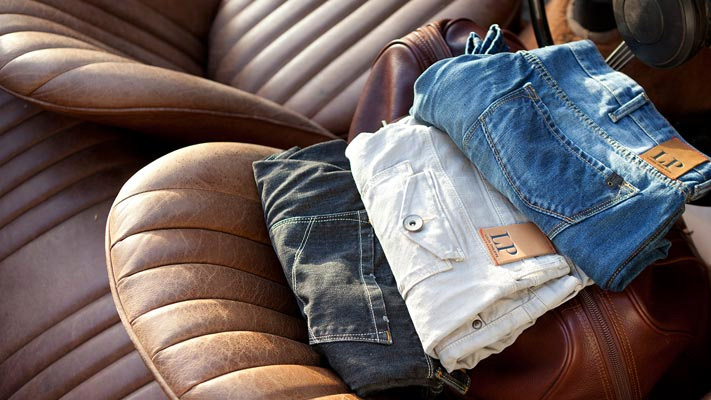 The daytime denim
For a day out with friends or at a fancy brunch, roll up the hem of the denim an inch above the ankle just to show the hint of your socks unless you decide to go without socks. Pair it with a V-neck T-shirt and layer it with a bomber jacket or a knit cardigan. To add an element of drama, finish this look with a straw fedora or a trilby hat.
Denim on denim
A denim-on-denim look can be tricky to pull off. Wear a faded
denim shirt
with a pair of white jeans and complete the look with a pair of denim lace-ups or loafers in another tone of blue or in the same family of colours. Tonal layering is a huge trend this fall, so you have the luxury of picking different gradients of blue while putting together this look. Try combing a denim shirt or a chambray shirt with a denim feel over a suit jacket to add some playfulness.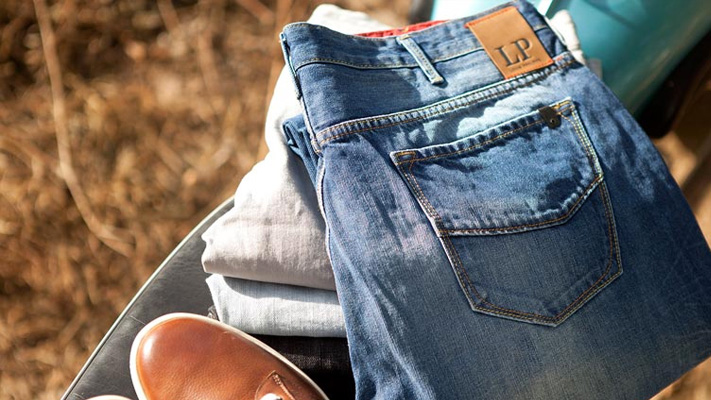 Skinny denims
Only guys with well gym-toned legs should veer towards the skinny or body-hugging denim. Otherwise the fit looks unsightly and doesn't facilitate easy body movement. Skinny denims look great with a well-structured leather jacket and a white basic cotton T-shirt. The androgynous appeal of the skinny denims is offset by the raw and ruffian masculinity of the leather jacket. A pair of rider boots and a vintage bike—nothing beats this look!
The workplace denim
Opt for a straight cut in indigo for your office look in a darker palette of carbon blue. They complement an Oxford shirt and a slim leather belt beautifully. You most certainly can't wear a distressed or ripped version at work. Stick to a darker colour scheme and add nifty accessories like a tie-pin or bar, a well-cut blazer and an understated pocket square elegantly folded for that great finish.
Denim suits
A few international luxury labels are also producing spiffy made-to-measure denim suits. Get them custom-made to your requirements to rule the party circuit.
Written By :