Frequent flyers and corporate jetsetters are Jedi masters of last-minute packing and are always prepared with more than just the bare essentials. There is comfort knowing the interior corners, side pockets and dimensions of one's favourite
travel
case. We also understand that it's a matter of convenience when it comes to spotting your luggage on the conveyer belt among the sea of grey Samsonites, navy blue American Touristers and other numerous red-coloured wheelies. So instead of tying a bright-coloured ribbon to set your luggage apart from the rest on the carousel, it's probably a better idea to invest in luggage that sets itself apart from the crowd.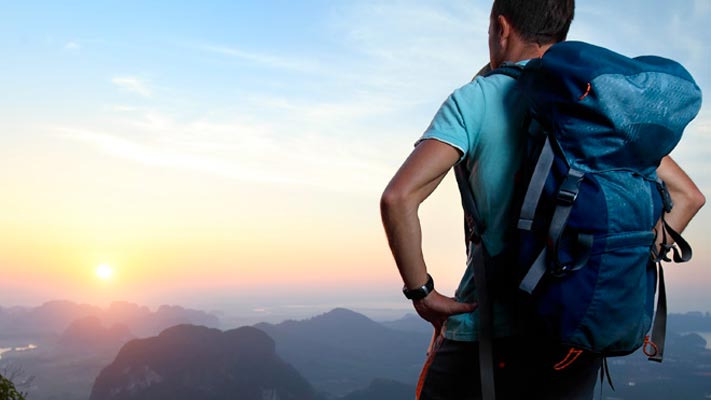 The backpack

Introduced early in life, the humble backpack becomes our first travelling companion, whether it was for carrying crayons to school or flying international as a child. It provided security as well as comfort and still manages to do so. Available in every shape, size and style possible, travel hands-free with the trekking backpack, available in various …;˜gallon sizes', according to your needs. You can also consider tribal printed or soft leather …;˜flap-bags' which have been introduced by designers for both men and women this season. Also trending this season is the one-strap sports nylon zip-backpack, best for carrying your iPad and other gadgets with many handy interior compartments and a waterproof exterior.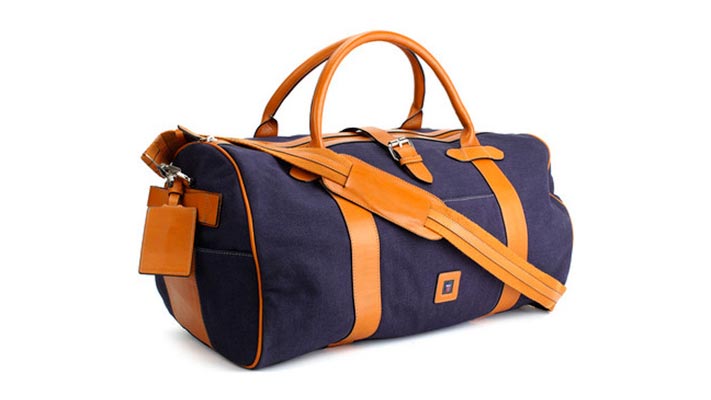 The duffle bag
Initially associated with athletes, the duffle bag has now been adopted by most major labels for its sheer convenience and simplicity. Also known as the …;˜hold-all', it is available in leather and waterproof nylon and can easily be used for weekend trips. Your clothes, toiletry bag and shoes can all be easily packed in a stack, with convenient compartments on each side. Trending this season are khaki, camel-coloured leather, navy blue and army camouflage duffle bags. Just make sure your duffle bag comes with a detachable sling for hands-free lugging when necessary.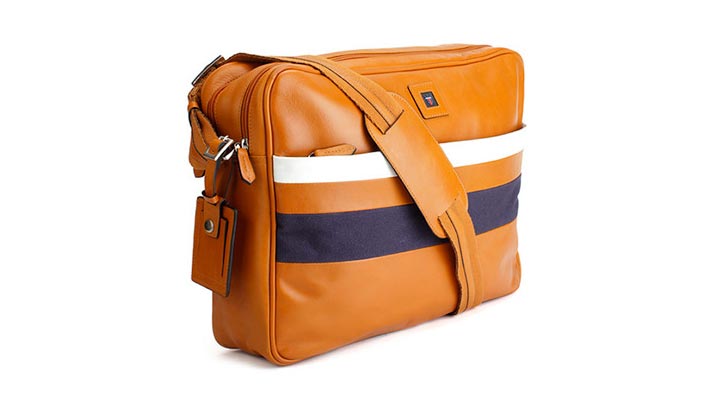 The messenger bag
Gone are the boring days of laptop bags, say hello to the messenger bag. Used by men across the board, it is the perfect blend of style and functionality this season. Sold just about everywhere, you can choose from an array of colours or wear your boyish charm with comic book character motifs. Not only can you use it to carry your gadgets, change of clothes and essentials, but it can also make for a good gift to a friend, who's as much of a
traveller
as you.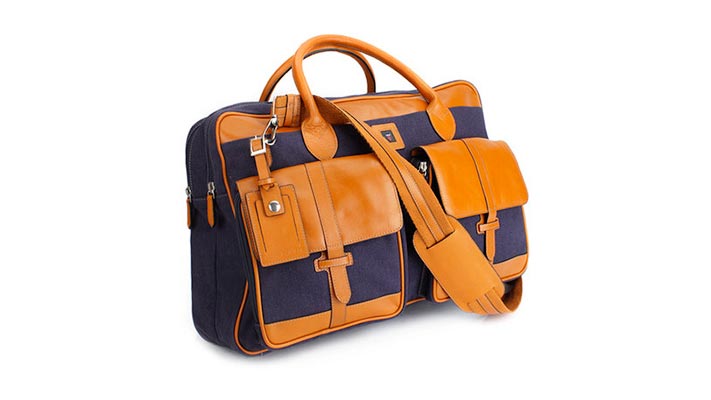 The classic traveller's case

With retro making the biggest comeback since Chris Brown's musical career, enjoy the convenience of hard-covered adventure club travel cases. Made even more popular by Wes Andreson's
Moonrise Kingdom
, men of all ages see the hardcover travel case as an investment and vintage masterpiece. Add stickers from your travels, band tags from concerts, graffiti with spray-paint, use stencils to add classy monograms and create your own personalised
luggage.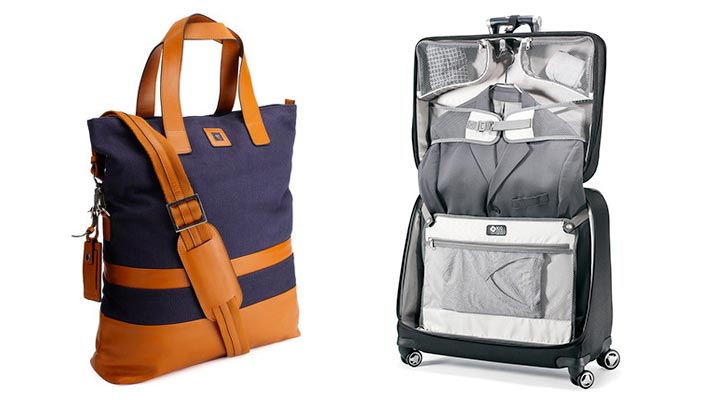 The garment bag
Garment bags have gone through a metamorphosis of their own this year as well. With an increasing necessity of uncrushed suits worn in boardrooms across the globe, the garment bag is a flimsy black sheath no more. The new garment bags improve on the basic concept of suits or jackets being hung on hangers, inserted into the bag, folded shut, with the exterior zipper closed. These days they come in a range of materials. We suggest the waterproof trolley kind with extendable handles and extra exterior compartments for those same-day business trips.
The tote bag

Previously known as the …;˜
man bag
' (thanks to Joey from
Friends
), summer 2014 ushers the tote for men. A great companion while travelling, because of zero size constraints and funky designs, the tote is a bag that can become an integral part of your tours. Sleek, sober and the most unassuming leather accessory this season, it provides space for tablets, files, sleek laptops and their chargers, a wallet, sunglass case and even your lunch.
Whichever style you choose, it's important that you pick a piece with compartments and inner pouches, with or without zippers. It helps to have space for smaller items, instead of simply dumping everything into a bag that's more like a sack!
Written By : Srijeeta Mitra