There's no dearth of style trends, but if you happen to have a skinny frame, choosing the right outfit can be a daunting task. These handy tips cover the long and short of it!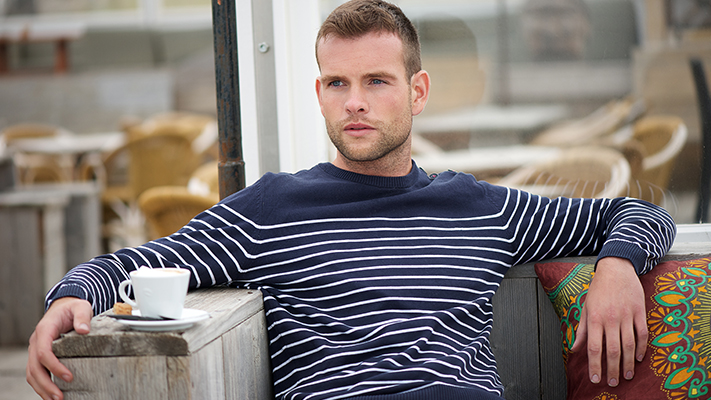 #1 Say yes to horizontal stripes
You know how bulky men avoid wearing horizontal stripes for fear of looking bigger? This is precisely why you, with a skinny frame, should hoard horizontal stripes in your wardrobe. It's the oldest trick in the book to look wider. Vertical stripes are a complete no-no, more so if you're tall and thin. They will make you look taller and ultimately thinner than you already are.  You must also avoid tucking your shirt in as it creates the illusion of height.
#2 Swear by layering

The key to tricking people into believing that you have a bigger frame is by layering. So if you're wearing a
cardigan
, make sure that you throw on a
blazer
. These are two bulky pieces of clothing that will certainly deceive the eye.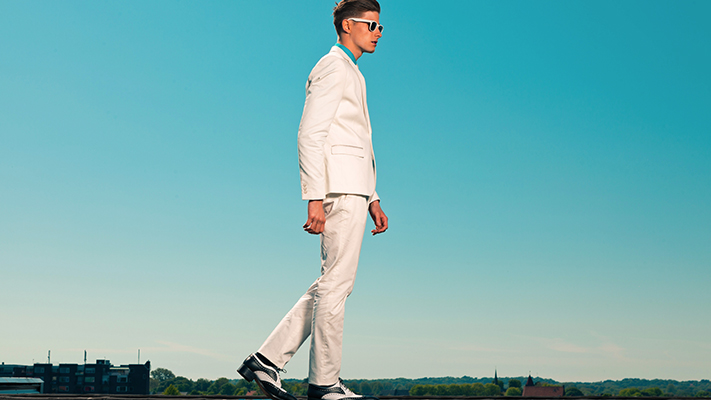 Similar products
#3 Camouflage with colours

For some men, white is a big no-no. But this colour works wonders on thinner bodies. White
pants
widen the look of your legs. A white blazer with shoulder pads will make your shoulders look broader than they are—just what the skinny man needs. Another way of adding width to your body is by wearing two different shades. This works in case of very tall men as it helps break up a tall silhouette. A colourful belt will also do the job effectively.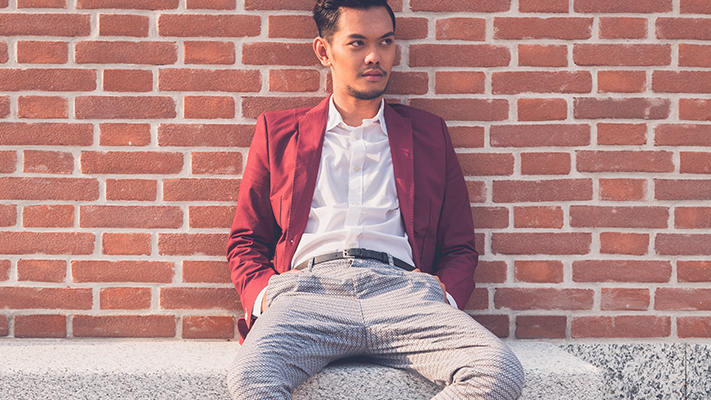 #4 Pay attention to the fit
You might be particular about the fit of your pants around your waist, but you often ignore the calves. The key is to wear tapered pants that fit well around the calves. Remember, the narrower the pants,  the better it is for you.  Refrain from buying oversized t-shirts and shirts, as they tend to be slimming and can also make you look extremely sloppy. Taller men can also have a problem fitting into clothes picked right off the rack. Get your clothes altered for the perfect fit.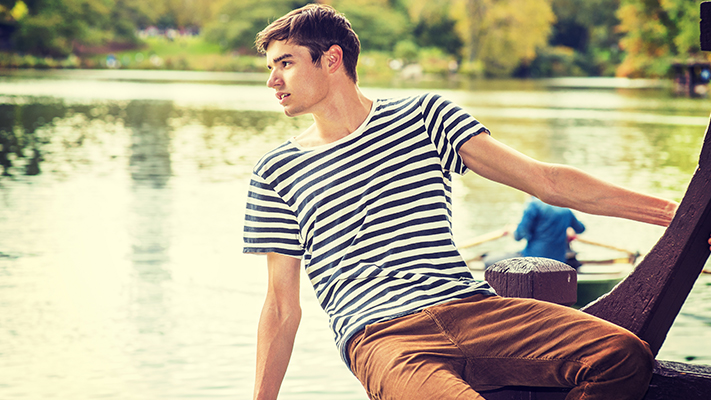 Similar products
#5 Know your fabrics
When it comes to pants, the ideal fabric to opt for is corduroy, which will add weight to your legs. Team a white shirt with cords for a classic and clean look.