When it comes to underwear, it's about comfort as much as style. Your underwear should ideally suit your personality and your lifestyle while also making a statement. Is all this too much to ask for? Not really. The Label provides a guide.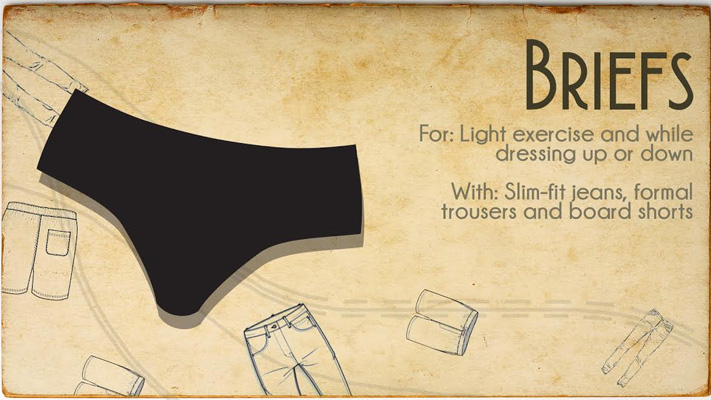 Briefs

A brief is the most traditional underwear and one that will serve you well. A well-fitting brief will cover your bottom completely, as well as your package, without covering the sides of your legs and upper thighs. If you prefer
underwear
that offers support, comfort and goes with most outfits, stock up on briefs. They come in low-rise, mid-rise and high-rise options, so pick one that complements your trousers' fit. And if you're looking to smoothen your stomach or hide love handles, high-rise briefs may be just what you need!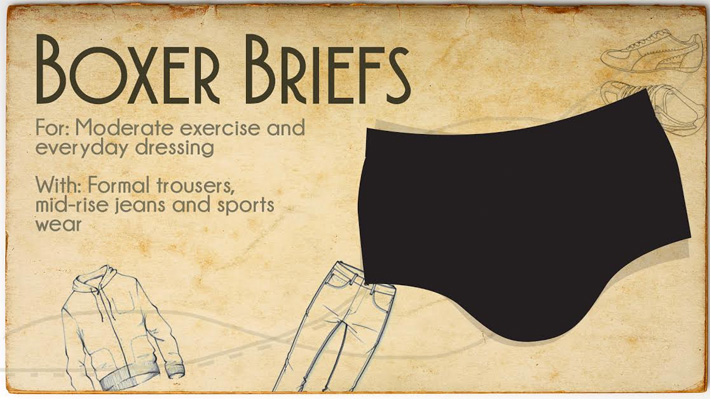 Boxer briefs
Similar to a classic brief when it comes to fit, a boxer brief is so named because its length is similar to that of the boxer. Covering the sides of your legs, a boxer brief covers roughly half your thighs. They offer great support and come in a mid-rise option too.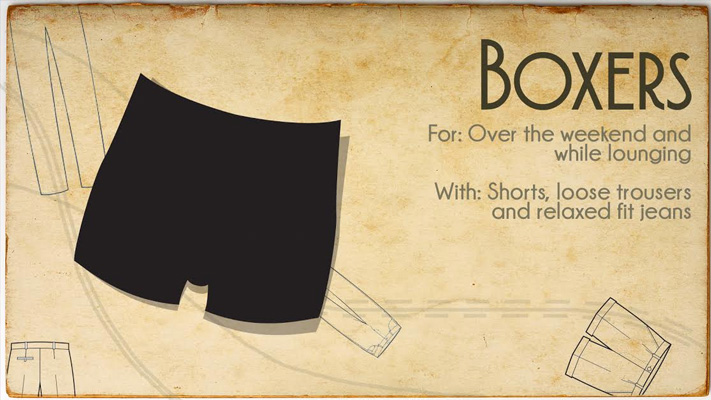 Boxers
Boxers are similar to shorts in the way they fit and the comfort they offer. While a boxer is high on comfort, it offers no support at all. It facilitates free leg movement and comes in slim and relaxed fits. Slim ones flatter your form better, while relaxed fits add bulk because they're made with excess fabric. Pick your fit wisely based on what you will wear over it.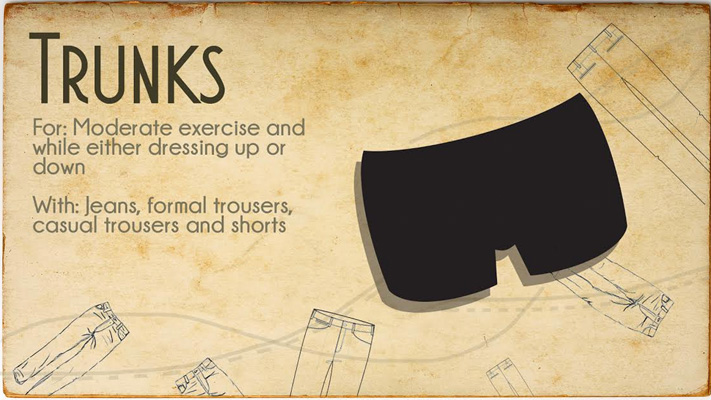 Trunks
If briefs are a tad revealing and boxer briefs sit on the other end of the spectrum, trunks offer the perfect in-between option. Shorter in length when compared to a boxer brief, a trunk provides moderate support and has a square appearance. Although
swimming
trunks are made of a different fabric, the style is more or less the same.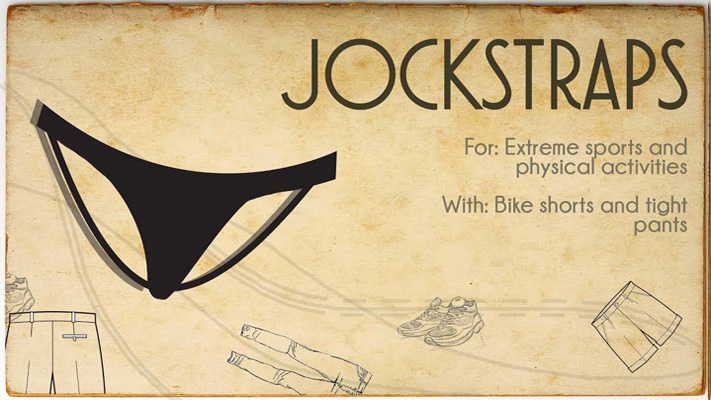 Jockstraps
Jockstraps offer complete frontal support with hardly any fabric covering your bottom. Two straps hoist the pouch, offering support and a slight lift. Attached to your upper thighs on the other end of the straps, they ensure that you're not riddled by problems that arise due to sweating and chaffing, making them ideal for athletic activities.
Written By : Shirley Mistry