There is some truth to the fact that you are judged on your appearance, which is why, when it comes to interacting with clients, putting your most fashionable foot forward certainly helps. The Label presents a simple look that is stylish yet understated.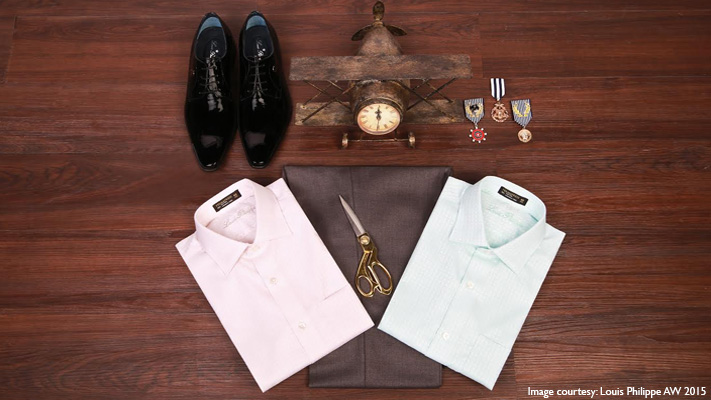 #1 As far as your shirt goes, stick to formal silhouettes in light colours since you don't want anything that's distracting and may take the focus away from what you're saying.
#2 If a solid colour shirt seems too laid-back, pick one with fine
checks
or self detailing to add depth to your look without letting it overwhelm your ensemble.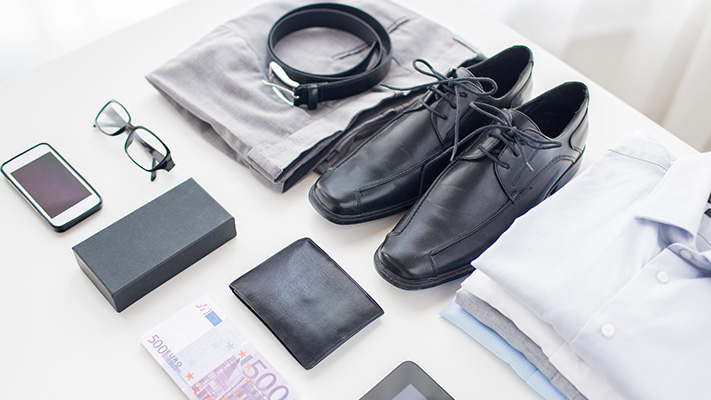 #3 As far as a suit or a pair of trousers is considered, we recommend playing it safe with basics. Remember that you are ultimately building a reputation with a stranger, and the surest way to be taken seriously is to dress the part. Classic black,
grey
and navy make for good options.
#4 Accessories are all-important to every look, which is why they deserve just as deliberation as your outfit. For shoes, we're recommending swapping your everyday lace-ups for a smarter pair. Ones in patent leather with a high shine add just the right amount of glamour to your outfit.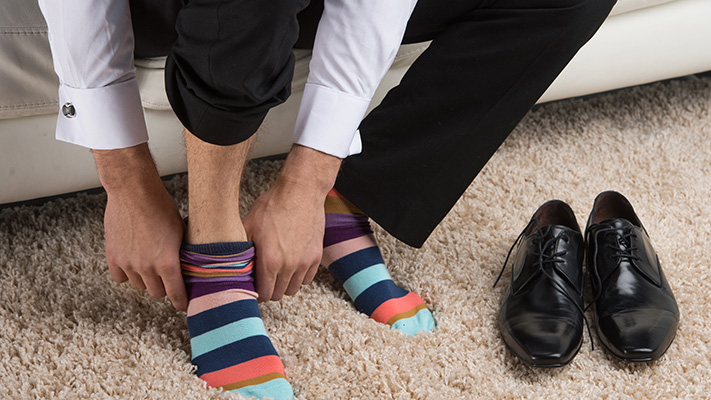 #5 If you're one to dress to offer a peek into your personality, let your socks do the talking. Keep your tie simple and opt for quirky, colourful patterned socks instead, as they are a more discreet and subdued way of adding a fun element to a strictly business look.
Written By : Shirley Mistry