Denim comes in a range of washes and finishes and mastering how to pair each finish will help you create distinctly unique ensembles time and again. Take a look at the 3 washes that you're familiar with and how you can get the most out of them.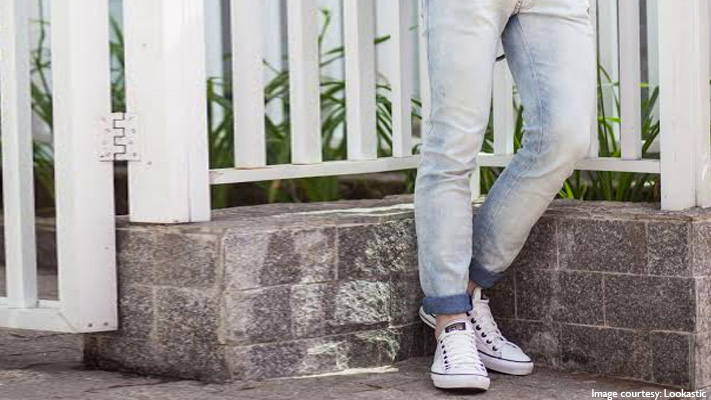 Similar Products
Light-wash jeans
✓ Sporting a pale white-toned blue, these jeans have a bad reputation for being synonymous with the kind of jeans middle-aged dads wear.
✓ However, when you pick a tapered pair and style it right, they're far from unfashionable. In fact, more often than not, a pair of light-wash jeans is all you need to breathe life back into your wardrobe.
✓
 To pair light-wash jeans right, understand that they don't fit into the periphery of a formal dress code. Strictly casual, you can pair them with a basic white or black T-shirt and
white sneakers
or maintain the icy vibe by pairing the jeans with a cool-toned grey sweater. You can also use it to pull off a classic look by pairing it with a casual white button-down or sport a monochromatic look featuring a dark-blue sweater and tan accessories.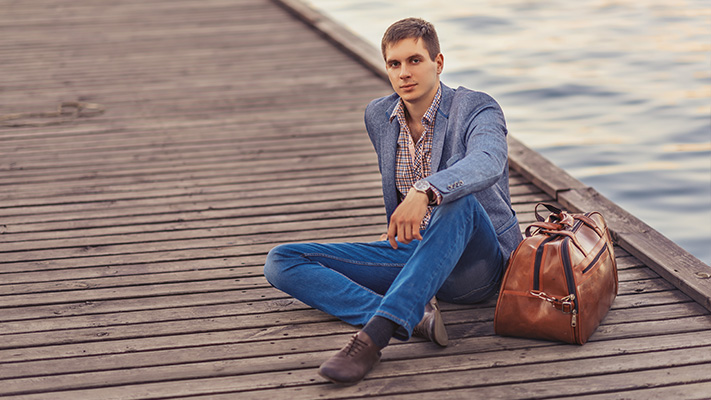 Similar Products
Mid-wash jeans
✓ These jeans are probably the ones you wear most often, but they don't quite fall into the formalwear bracket and are decidedly smart to be pegged as casual wear.
✓ The key is to stock up on both tapered and straight-fit ones to get the most versatility out of them.
✓
 As far as pairing mid-wash
denim
goes, stick to a smart-casual look. Linen blazers, polo-shirts, brogues, checked button-down shirts—they all pair well with mid-wash jeans. In fact, if you are pulling off a statement blazer or a patterned shirt, don't think twice before pairing it with classic mid-wash jeans for an effortless semi-formal ensemble.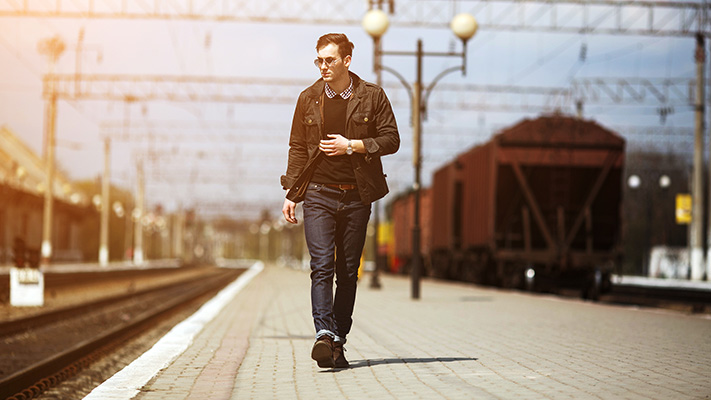 Dark-wash jeans
✓ Even if you only wear jeans casually, it pays to add a pair of dark-wash denims to your formalwear wardrobe.
✓ For days when you want to get away from sharp tailoring, replacing your trousers with a pair of straight-leg dark-wash denims is just what you need.
✓ In fact, a micro-patterned shirt paired with dark denims and black brogues is a classic dressed-down look for a Friday at the office. Additionally, you can also wear it with a formal jacket and a thin sweater underneath.
✓
The goal is to look preppy and smart, which means your options are endless. Pair it with crisp shirts, formal blazers, oxford shoes, trench coats and accessories such as
pocket squares
to keep your outfit well-defined.
Written By : Shirley Mistry