Most often, white suits don't get their due but we're here to change that. Trust us, the fear of wearing one is depriving you of looking chic and sophisticated while also making you stand out amongst a sea of black, grey and navy. It's time to put aside your hesitations and embrace the suit with this guide that will make sure you don't go wrong.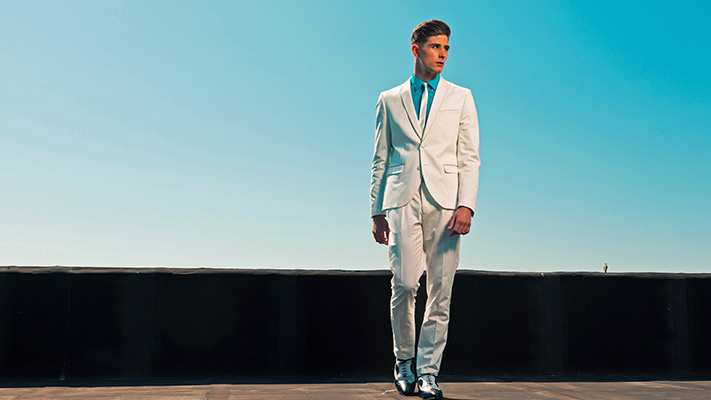 Similar Products
The fit of a white suit
While you can get away with a slightly loose black suit, it is of utmost importance for a white suit to be spotless and perfectly fitted. With a slim fit, 2 buttons and tailored perfectly to fit your shoulders and waist, you are sure to look dapper in a white suit.
Colours that best complement a white suit

Avoid wearing a crisp white shirt under your suit as it makes you look too formal. Instead, wear an off-white shirt or a
pastel shirt
. If you opt for a shirt with patterns or stripes, make sure that they aren't too loud and don't stand out in an unpleasant manner. While you want your shirt to match your suit, you don't want it to steal the spotlight.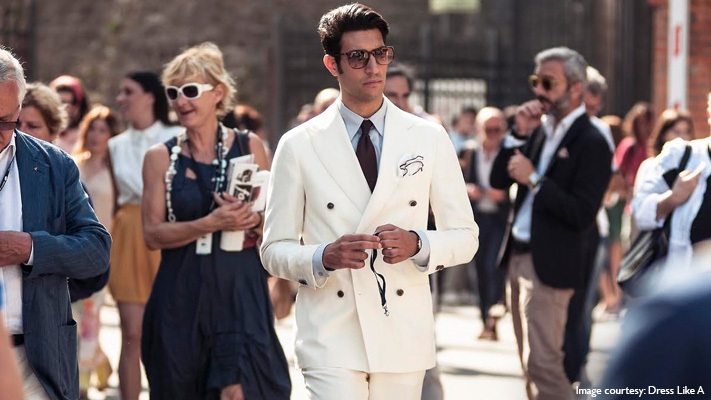 Occasion to sport a white suit
Avoid wearing a white suit to a formal, indoor event as white suits best complement outdoor events. Under the sun, this colour is sure to look elegant, making it perfect for summer. Perfect for an outdoor day wedding, this outfit will ensure you're the best dressed of the lot.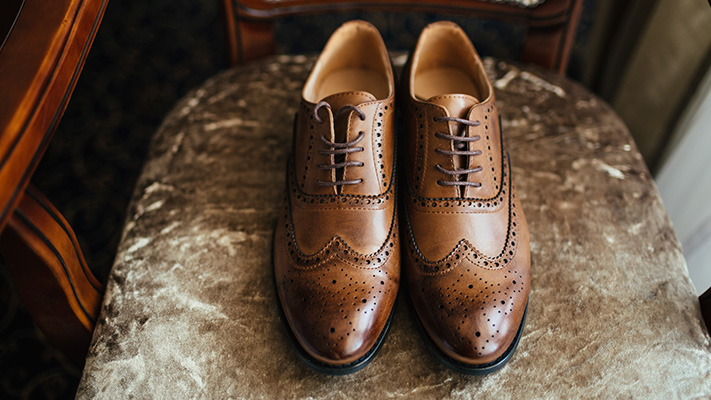 Similar Product
Shoes

Opt for a light-coloured shoe to complement the tone of your outfit. A pair of light-brown shoes or grey suede lace-ups make for the perfect finishing touch. If your
trousers
are tailored to skim your ankles, opt for no-show socks to maintain the casual look.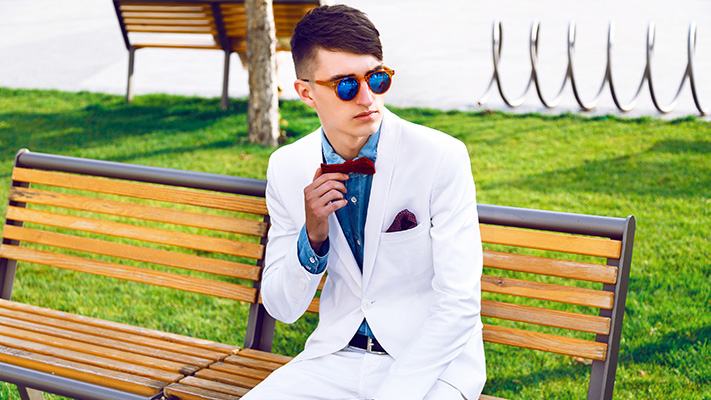 Similar Product
Accessorising is key

While you want to keep the accessories to a minimum to maintain focus on your suit, don't skip them entirely. If you wish to wear a
bow tie
, sport a light-coloured one that best matches your shirt. A silver wristwatch is minimalistic and will add to the sophistication of a white suit. Other accessories such as understated cufflinks and a colourful pocket square only help highlight the suit further.
Written By : Mahalakshmi K