Most of you know the basics of dressing stylishly like the back of your palms. However, you don't want to be stuck in a style rut. Here's how you can up your game:
Tuxedos should have only one button. Period.
Always leave the bottom button unbuttoned on a single-breasted jacket, whether it's a two-button or a three button jacket. The same goes for a double-breasted jacket.
In a two button single-breasted jacket, fasten only the top button. In a three button single-breasted jacket fasten only the middle button.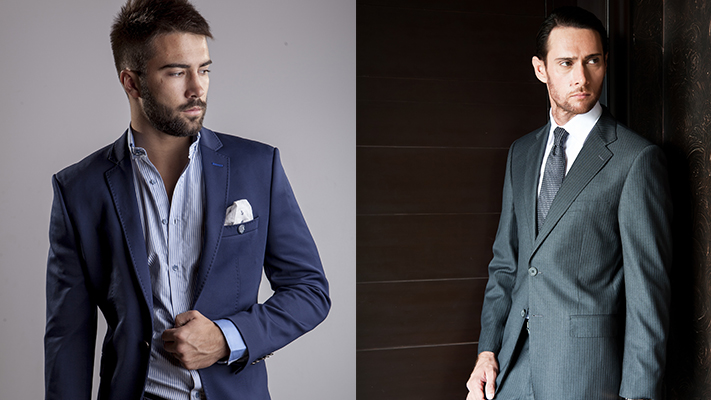 Always unbutton your jacket when you sit down.
When dressed formally, do not wear visible logos and branding. It is extremely tacky. Your outfit should look elegant because of how well you've put it together and not because you are wearing the fanciest brands.
Showing off a quarter to half an inch of cuff through your jacket sleeves is stylish. Look at the back of your neck. How much of your shirt collar can you see through your jacket? Show about as much cuff.
If your trousers bundle up on your shoes like loose rhino skin, they are far too long. In all probability you look sloppy. Make sure you trousers create only a single or half a break when they touch your shoes in the front. Cuffed trousers and tapered pants can be a little shorter than that.
Buying a suit off-the-racks? We disapprove! However if you must, make sure the shoulders fit you perfectly.
Wear collar stays to keep your shirt collar from curling.
Do not ever wear a T-shirt under your shirt. It always shows through the shirt collar when you leave it open. Wear an undershirt if you must.
Loose threads must be carefully trimmed. Most pockets and vents in suits are stitched up and must be opened with a seam ripper before wearing them.
The old diktat of matching shoes to belt is redundant. Hence, black shoes need not necessarily mean a black belt. However, always create balance in your colour scheme. You want to stand out because you are different while still staying elegant and not because you are jarring.
You either wear a belt or suspenders, but never both of them together. Both, the belt and suspenders have the same function – to hold up your trousers.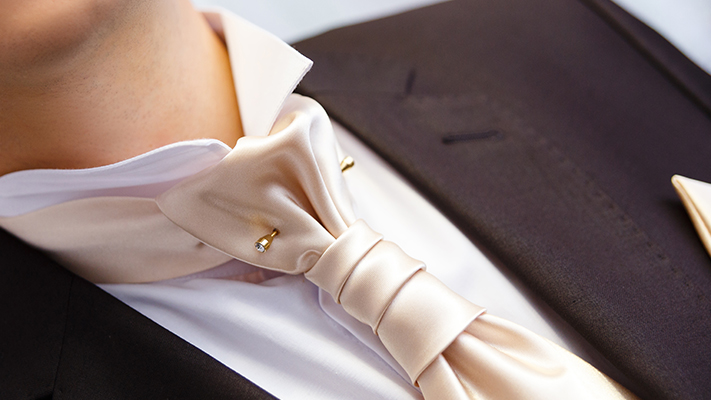 The tip of your tie MUST touch the waistband of your trousers. Anything beyond 1 cm though is far too long.
You are no Christian Grey, and even he cleans up his act in public. A sloppy tie knot just does not cut it.
Pocket squares and ties should not be cut out of the same cloth. Oh the horror! Make your pocket square and tie/bow tie complement each other and not match each other.
Avoid wearing cardboard pocket squares.
The same goes for pre-tied ties and bow ties. Learn the art of tying ties and bow ties and folding pocket squares. There are hundreds of tutorials online to learn from.
Do wear cuffed trousers. They are classic!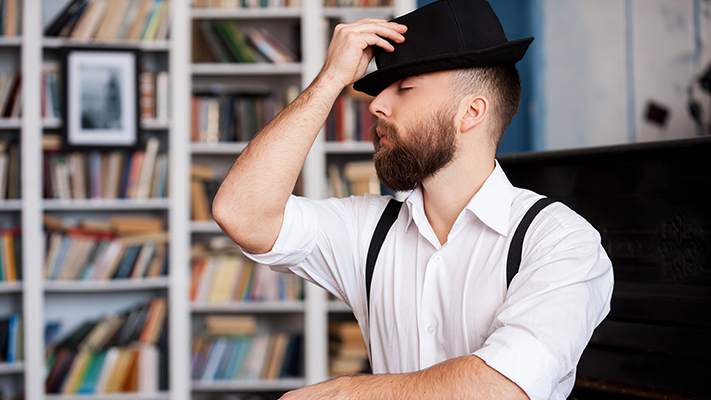 Don't pin your boutonniere to your lapel. It leaves holes in the fabric, damaging the suit in the process.
Polish the heels and soles of your dress shoes. Don't cut a sorry figure with a spiffy top and shoddy bottoms.
The unchanging rule of thumb on wearing socks with suits or tuxedos is that they must be over-the-calf.
If wearing a hat, always take it off when you are indoors. Except if you are at the airport or in other public places. You can then keep it on.
Written By : Bushra S Khan