While a well-cut suit is a foolproof option for formal do's, every now and then, it's worth making an extra effort to stand out from the crowd. The Bandhgala — a closed, Chinese-collared jacket, is the perfect way to do this. In fact, this style of jacket has been around for several decades and it's origins date back to the era of the British Raj. It's a timeless piece that can add an air of regal sophistication to your outfit in an instant.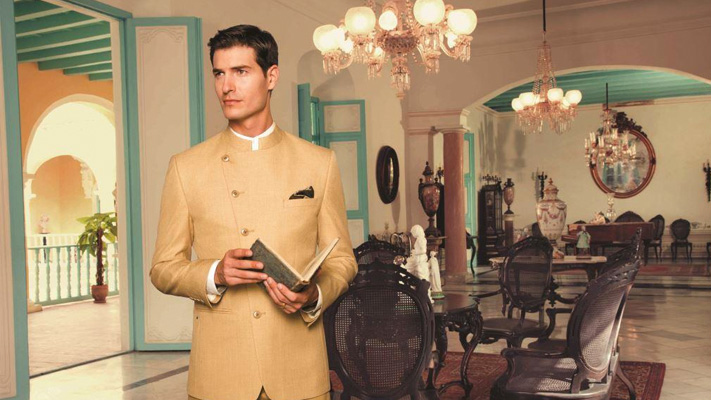 Once you find a Bandhgala that fits you like second skin, here are three ways you can style it to your advantage.
Business conference
For international conferences where you want to look your best without blending into the crowd, steer clear of the suit-and-tie uniform and pick a Bandhgala suit. Dark colours like navy and black work well and a simple pair of
cufflinks
 teamed with a crisp white pocket square is all you need to accentuate your look. What makes this ensemble impeccable is the fit of the garment itself, so take your time to pick the right one.
Day at the derby
Bandhgalas were originally worn by the Jodhpur polo team, and they look exquisitely stylish when worn with Jodhpur bottoms and a pair of
tan brogues
. For the derby, colours like brown, khaki, military green and beige work well in fabrics like linen. No derby look is complete without a pair of sunglasses, so a stylish pair is an accessory that will truly elevate your outfit.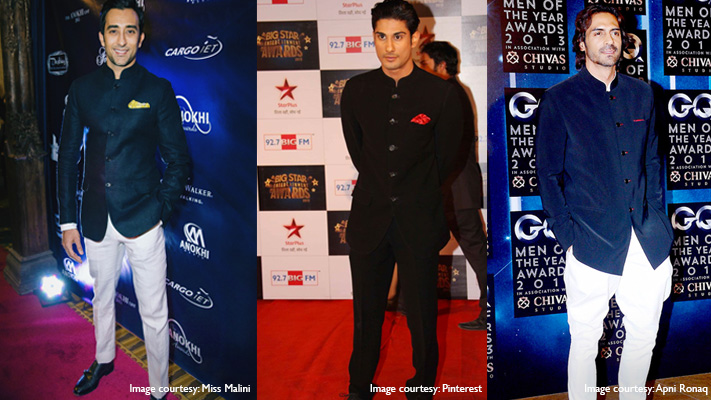 Wedding festivities
The most traditional way to wear a Bandhgala is over a crisp kurta-pyjama set, an outfit that's in keeping with the dress code associated with Indian festivities. Jewel-toned reds, yellows, greens and purples work well with Bandhgalas when constructed using fabrics such as silk. If you're opting for a beige or off-white one, add a touch of colour through a vibrant
pocket square
and finish your look off with a pair of kolhapuris.