If you're complaining about the sweltering heat and how it's wrecking havoc with your appearance, heading to a beach destination like Goa, Maldives or Bali is the sweetest revenge you can get. It really doesn't get much better than endless days spent by the pool or at a beach, followed by a martini at the bar. Considering you're on holiday, you don't want to fuss too much with your clothes, but you certainly want to look fashionable. The Label tells you how to take your look from beach to bar with a few simple swaps.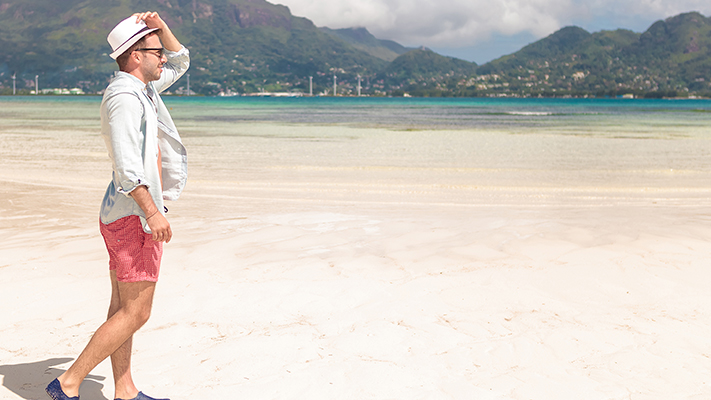 Get the beach look right
We'll keep this part short and simple. An outfit that will keep you looking stylish and comfortable at the beach should comprise a pair of shorts in
linen
or cotton, a casual shirt to team it with and summer sandals to keep your feet comfortable. Opt for colours such as tangerine, teal, peach and turquoise and play around with florals to keep your look in tandem with spring/summer trends.
Take it from day to night
Transitioning your look to take it from relaxed beach wear to an ensemble that's bar appropriate is simpler than you think. We don't suggest dashing off to your hotel room to change your entire outfit. A few additions and replacements to your existing beach look are enough to spruce it up. After all, you are on a relaxing retreat.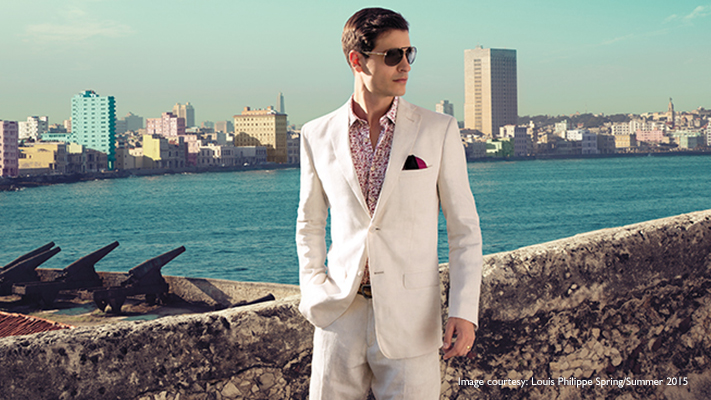 Make a statement: The simplest way to up the ante of your beach look is to slip into a blazer. When worn over a casual shirt and shorts, it will help you channel one of the most sought-after trends this season—a shorts suit.
Swap your shoes: Replace your summer sandals or any other beach footwear with a pair of
loafers
. Rich colours such as indigo blue, beetroot red, teal and olive green are our picks for the season. They are eye-catching yet subtle enough to wear to an evening soiree.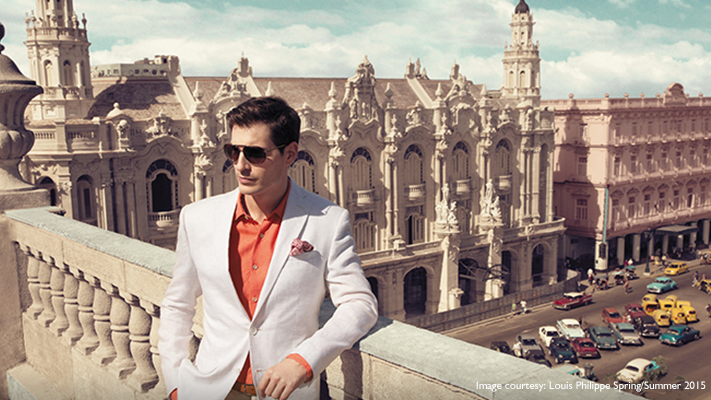 Pick a pocket: We can wax lyrical about how
pocket squares
instantly add a regal touch to your look. So, pair a linen suit with a bright shirt and a pocket square in the same hue for a semi-formal drinks date.
Fun with florals: We understand how easy it is to slip into a jeans and T-shirt uniform while on holiday. But, a night out deserves much more, so swap your jeans with a pair of chinos and top it off with a floral print blazer. If you find bright colours OTT, midnight florals are a worthy alternative.
Written By : Shirley Mistry