Every fashion maven worth his salt insists that it's the navy suit that's the only suit you need. But we champion the cause of the highly underrated grey suit. It is by far the most versatile colour when it comes to suiting. The Label tells you why: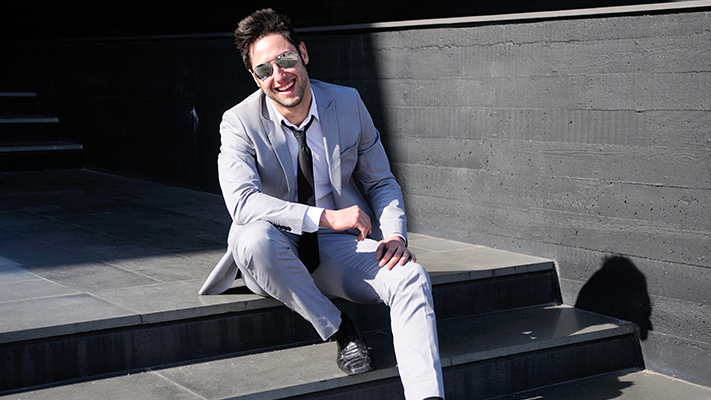 Boardroom
Pair with
:
A crisp white shirt, a steely grey tie
that's neither skinny nor wide (three inches at the widest point), leather shoes and a bag. You just earned brownie points for standing out in the sea of blues.
Wedding
Pair with:
A white dress shirt, a maroon patterned tie (which incidentally, is a classic combination), black dress shoes, a
pocket square
.
Casual
Pair with: Swap the shirt with a polo shirt and lose the tie and dress shoes. Slip into leather loafers and take your grey suit to coffee at the quaint coffee shop across the street. A great look for your jet-setting lifestyle, the grey suit-polo shirt combo is relaxed and comfortable to catch a flight in.
The bad boy look
Pair with:
A V-neck jumper (the beauty of a grey suit is in its ability to pull off any colour, so go wild with maroon, burgundy, olive green, bottle green, ochre and even jewel tones in blue). Add a
silk scarf
for roguish appeal!
The geeky look
Pair with:
Denims, graphic tees, funky, printed socks, boots or sneakers. Throw in a canvas belt, wristbands, a messenger bag, and some thick rimmed glasses and you are good-to-go. Oh and did we mention styling your hair into the
pompadour
?
The two factors that are very important in picking a grey suit are fit and colour. All of the above looks depend on the
fit of your suit
. Don't fall for trends, look for something that is stylish, elegant and timeless like a two button, notch lapel. Lapels should neither be too slim nor too wide; something like a three-inch at the widest works well. As for the colour, get something between cement grey and charcoal grey. A solid, mid-tone grey is both, work-appropriate while suited for casual occasions too. Avoid stripes, checks or any other pattern.
Written By : Bushra S Khan