You may wear a suit to work every day and while you may not think too much of it, these seven stylish celebrities show you how a well-tailored suit is a work of art. Whether it's classic black or a risqué green, take a look at some of the most sharply suited celebrities in recent times.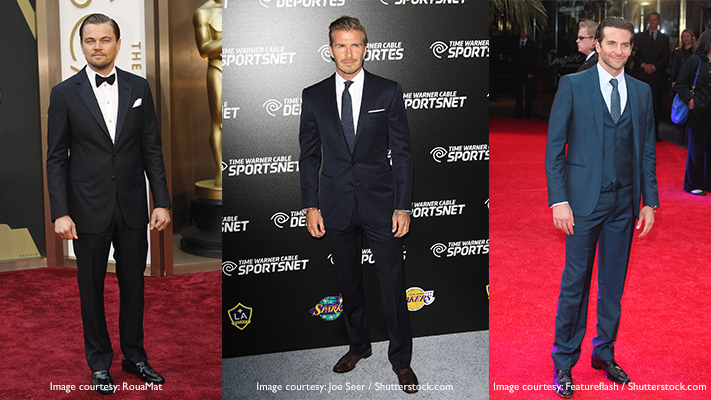 Leonardo DiCaprio

Leonardo DiCaprio wears his
tuxedo
effortlessly and often dons the suit as a statement piece. He wore this classic black and white number to the Oscars recently and we love how it flatters his form without being excessively tapered.
David Beckham
There's hardly ever an instance when David Beckham doesn't look flawless in a suit and this sighting is no exception. From a launch event a few years ago, this appearance of the footballer is proof that a classic suit never goes out of style.
Bradley Cooper
This shade of teal may not be everyone's cup of
tea
, but Bradley Cooper wears it with ease. A three-piece suit that's colour coordinated down to the last detail is the perfect way to make a statement without going OTT.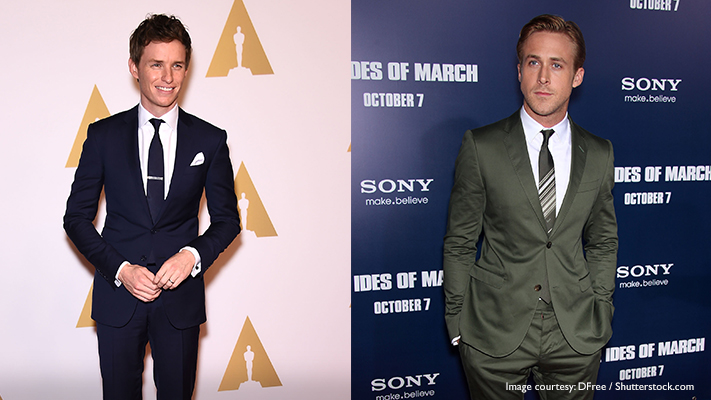 Ryan Gosling
Not many people would attempt wearing a khaki green suit, but Ryan Gosling pulled one off with panache at the premier of Ides of March. The contemporary tapered suit makes Gosling look exquisitely stylish.
Eddie Redmayne
Eddie Redmayne loves his suits and while we may be on the fence about his more experimental suit choices (such as a turquoise one), Redmayne brings his power dressing A-game with this inky blue suit which he wore to the Oscars Nomination Reception party earlier this year.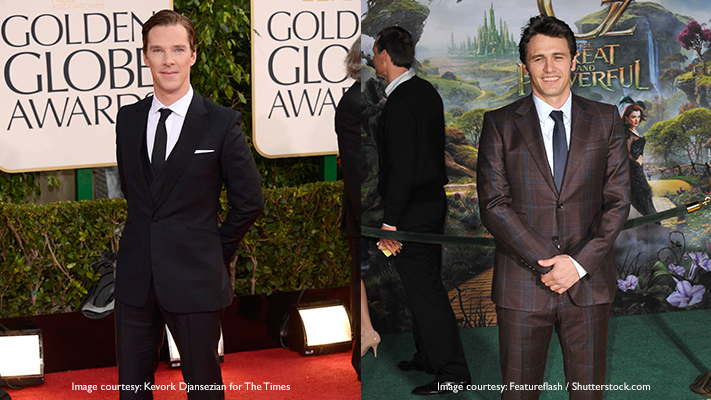 Benedict Cumberbatch
If you think that a three-piece suit adds too much bulk and isn't worth the effort, take a look at how Benedict Cumberbatch rocks one. Paired with a slim tie and a crisp, white pocket square, Cumberbatch cuts a stylish picture.
James Franco
Checked suits are all the rage and this one is certainly a fun pick. Franco wore this suit to a film premiere and we love the
navy
and burgundy colour combination.
Written By : Shirley Mistry