Most men dread the very thought of putting on a jacket especially in humid Mumbai. Sultry, unforgiving months for most of us mean either the yawn-inducing Oxford-shirt-and-flat-front-trousers combination or the done-to-death T-shirt-and-denim pairing. However, a jacket is a smart addition to any look. It defines your shoulders and gives your silhouette more definition. Trust us, fellas; you'll have chicks flipping all over you once you master the art of the blazer!
Now, before you run your horses too fast, we aren't telling you to melt in geeky tweeds and blended silks. All you need to do is to invest in a seersucker blazer, a smart sport coat or a linen jacket (minus the inner lining, which is the cause of all the sweat and sartorial boredom). Most retailers sell these with a thick underlining which adds to the sweat. However, getting your blazer or summer coat tailored is a great thought. Ensure that it's not totally lined or perhaps semi-lined and there's ample room to breathe when you layer it over a shirt or a V-neck T-shirt. Here's the low-down on the three summer jackets which will totally transform your look, take you from your workplace to a club and also help you play up or down a look depending on the change of the scenario.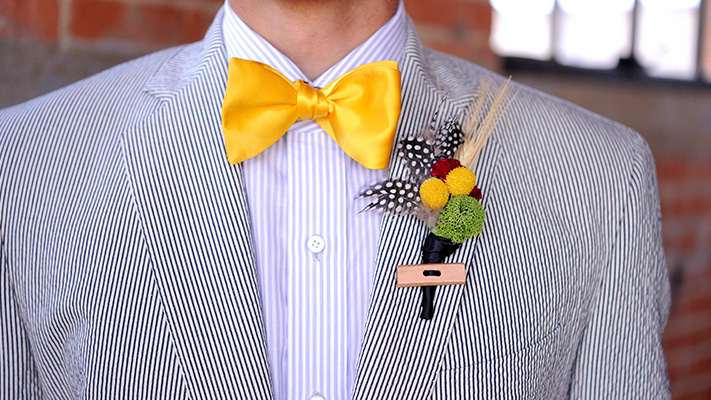 Seersucker radiates preppy chic
It's comfy, light and always flattering. Invest in one and opt for neutral or pastel tones or classic sailor stripes. Apple green, olive green, mauve, lilac and canary yellow are brilliant shades for a decadent summer brunch. For a slightly more sophisticated setting, you can go for the neutral tones or two-toned ones. Leave the buttons open and layer it over a polo T-shirt or a round neck. If you are chilling with your friends and it's a relaxed setting, then push or fold the sleeves of the blazer till the elbow for a more of an effortless impact. Get a jacket that is cut closer to the body and not too baggy or boxy.
Linen jacket: ultimate summer staple
Linen is the ultimate fabric for summer. Opt for this jacket in the panoply of desert or aqua tones. Linen's crushed and wrinkly feel adds character to a straitlaced look and also gives a very dapper edge to any ensemble. A linen jacket is extremely versatile—it can look very formal and casual at the same time. A beige linen jacket worn with a baby pink shirt looks great for a business lunch and can also go well for a summer daytime wedding. Tone down its formalness by wearing it with a pair of seersucker shorts for a laidback brunch.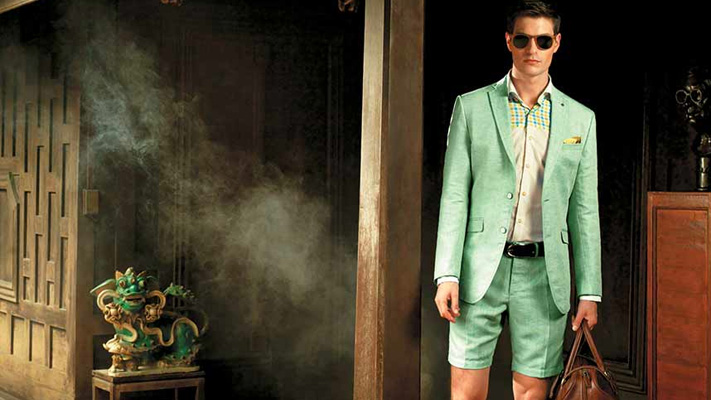 Sport coat: closet essential

A sport jacket is to a man is what an LBD is to a woman. Fold it, crease it, wear it all the year round—it's like a pair of old, faded, worn out, yet-tough denims which still fit you like a second skin. Dress it up, dump it on the backseat of your SUV or shove it in your rucksack as you go backpacking. You can also opt for a dandier double-breasted jacket, leave the buttons open and wear it with nonchalance. Wear it with a pair of denims, well-fitted shorts or chinos.
Written By : Mr Dandy