Although it has been around since the 16th century, the chambray shirt was relatively unknown or unheard of in 2005 until fashion bloggers sent its popularity soaring post 2009. Often mistaken for denim, chambray is in fact lightweight, plain weave cotton.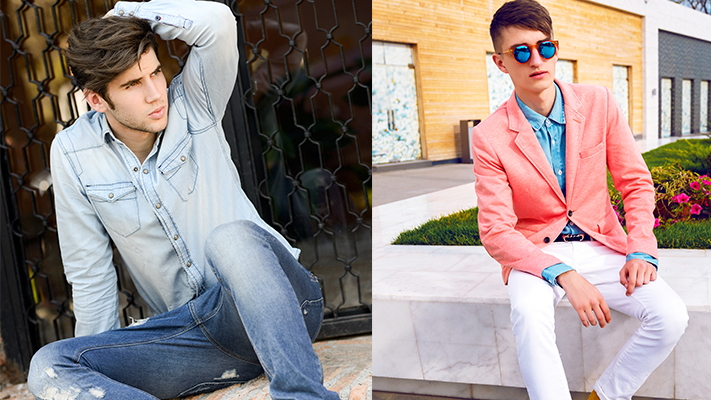 Because it is so thin and fine, it is perfect to sport when it's hot and stuffy and it also works perfectly well with layering. It is extremely versatile and can be paired with a variety of garments to create different and distinct looks. Whether you want to dress up or dress down, the possibilities are endless. Nothing spells effortlessly stylish like a chambray shirt.
It is quite neutral in the sense that it pairs well with just about any ensemble. Also, chambray is available in a range of colours like pink, green, purple, and grey besides the conventional blue. If you haven't got one already, allow us to convince you to buy one.
The Formal look: Chambray shirt in dark blue (you might want to get this starched)
Pair it with: A navy blue suit, brown Oxfords, a leather-strap watch and belt and a briefcase to match.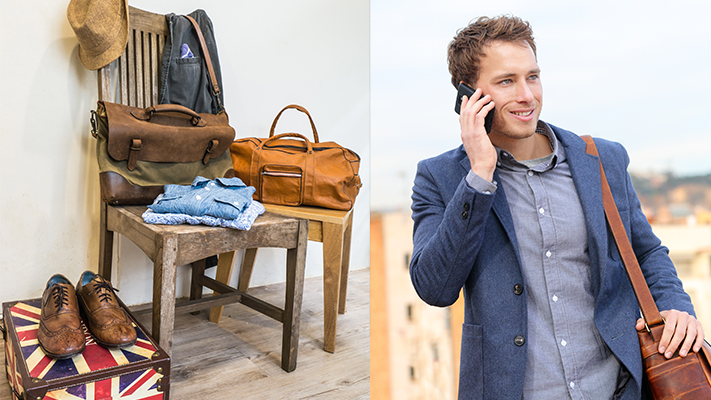 The Classic Casual look: Chambray shirt in dark to mid-tone blue
Pair it with:
Slim-fit coloured chinos or
coloured jeans
, a Henley shirt, a bomber jacket, classic aviators, ankle boots, and a leather-strap watch!
The Casual look: Chambray shirt in mid-tone blue/green
Pair it with: Dark-wash denims, a button-up jacket in dark brown with a tallish collar, a canvas belt, a leather-strap watch and chukka boots, and take your look notches higher with a beanie!
The Road trip: Chambray shirt in dark blue to black
Pair it with: Solid brown chinos, a dark-grey Henley shirt, a dark jacket with cinched waist and sleeves, sneakers, wayfarers, add a sturdy belt and watch in way of accessories and hit the road!
The beach/barbeque-party look: Chambray shirt in pink
Pair it with:
Pincord shorts,
loafers or Boat shoes
, horn-rimmed clubmaster glares, and you can add a few leather bracelets and a straw fedora to the look.
Written By : Bushra S Khan