Since collars help draw attention to your look and act as focal points, wearing outfits with Mandarin collars every now and then gives your personal style a fashionable nudge.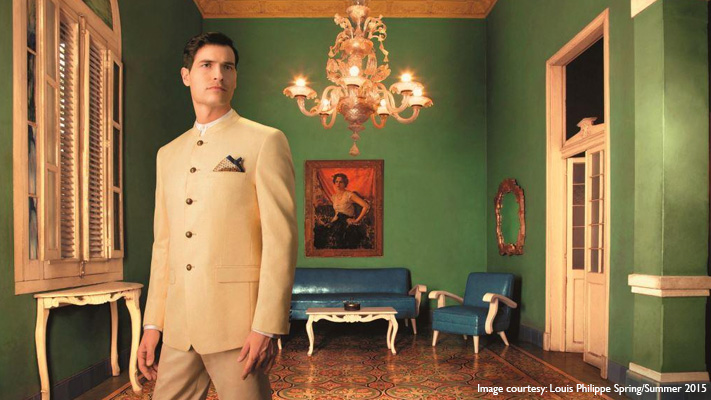 Tracing its roots
Originally worn by the Mandarin people who were part of Qing Dynasty in China in as early as the 17th century, the Mandarin collar spread to other parts of the world in the 1990s. Closer home, Jawaharlal Nehru's signature look was sporting a jacket bearing a Mandarin collar and even today, Nehru collar is a colloquially used term to describe it.
Identifying a Mandarin collar
A traditional Mandarin collar has the following features:
The collar doesn't fold over and lie flat on the shirt. Instead it stands upright, stemming from the neckline.
The height of the collar usually ranges from 2cm to 5cm. Any shorter and the collar wouldn't be noticeable.
Both parts of the collar meet in the front to form a narrow V-shaped opening.
Unlike most collar tips that are sharp, a Mandarin collar has edges that are slightly rounded so that they don't look too geometric.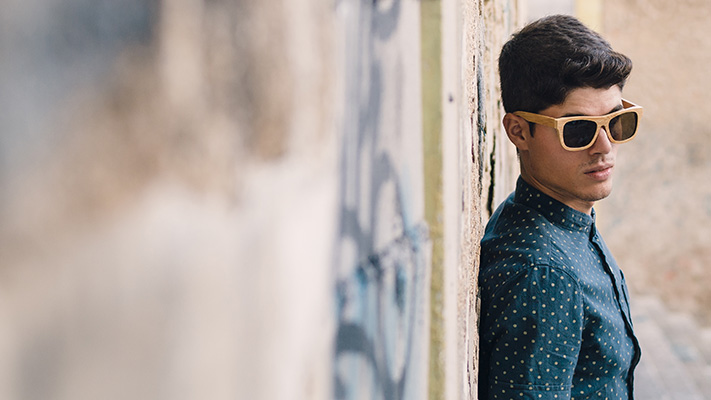 Incorporating it in your wardrobe
Take a look at our top tips on how you can incorporate this collar into your wardrobe.
Wear a denim shirt with a Mandarin collar to events that require smart-casual dressing. Not only is it visually eye-catching, it strikes a good balance between formal and casual.
For a casual day at the beach, switch your regular white cotton shirt with a linen shirt bearing a Mandarin collar—a perfect addition to your holiday wear.
We spoke about how Nehru jackets haven't gone out of style, which is why owning a solid black and a textured grey one is absolutely essential. When paired with a crisp shirt, jackets with the Mandarin collar add a regal touch to your look.
Add a punch to your work wardrobe by picking Mandarin shirts where the collar is of a different colour as compared to the rest of your shirt. If contrasting colours are too flashy for you, pick shirts that offer contrast within the same colour palette. For instance, a lavender shirt with a dark-purple collar or a powder-blue one with a navy collar.
Written By : Shirley Mistry