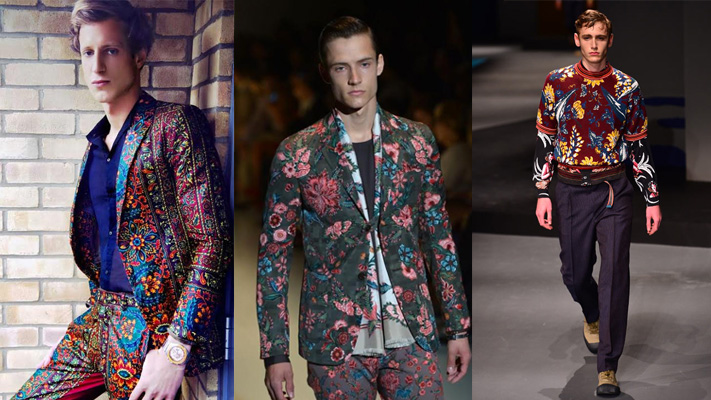 If you thought that elaborate patterns were only meant for women and men's sartorial scope is confined to stripes, checks, gingham and neutrals, then, my friend, you belong to the island of frumpy men. Men's fashion internationally, and in India, is becoming increasingly daring. Over the last few seasons, menswear designers have played with bold colours, floral prints, embroidery and brocade, from New Delhi's made-to-measure ateliers to the streets of Florence and Milan. However, pulling off patterns isn't always easy. A lot of men take the easier route of playing them down with neutrals, but if you are confident enough, you can easily rock patterns from head to toe.
Opt for muted patterns
Motifs like flowers, birds, comic characters like superheroes and sporty emblems have been making their presence from runways to racks. Last season both, Gucci and Prada showed muted floral jackets and suits. The beauty of this look is that you don't shout with the patterns, yet make a subtle and impactful impression. The message you convey is: I'm man enough to pull off floral prints or paisleys, but not without my understated subtlety.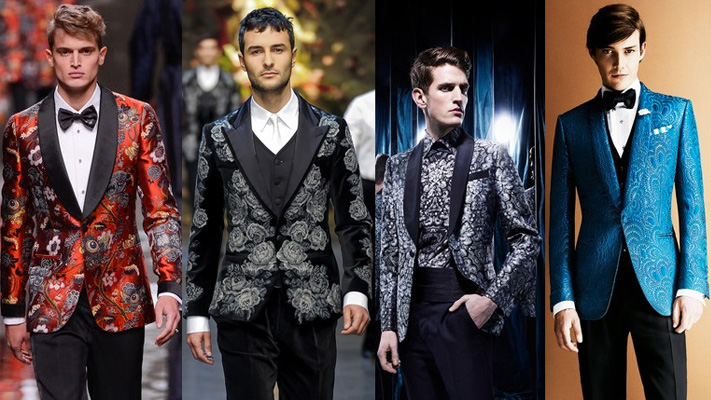 Break the all-pattern ensemble
India has always been a land of peacocks and our maharajas have inspired artists from all over the world with their regal and flamboyant taste and style. For today's fashion-forward male, it's certainly not a bad idea to opt for an all-paisley or all-floral suit for a wedding or any formal event. Valentino, last season, showcased an all-camouflage print suit, which further trickled down to high-street brands. However, you can break the head-to-toe motif with a neutral neck scarf or a tie.
Balance it well
For most of us, pairing contrasting prints can be a bit of a challenge and one needs a very strong sense of personal style to pull that off. So pair a floral jacket or a shirt with a pair of tapered carbon blue denims or neutral tailored trousers. Throwing floral and neutral separates together in one ensemble can create an interesting look. You look striking, yet not over-the-top. Pair a floral jacket with a classic gingham Oxford shirt or a striped suit with a V-neck for a spiffy semi-formal look. Also, combining prints in the same family of colours can be a safe bet.
Play up with prints in accessories
If your closet consists of all neutrals, blacks and whites, then adding a paisley or a floral accessory, such as shoes or a scarf, can add some spice to the look. Brands such as Topman have brought vibrant lace-ups in paisley. A floral or a Goth-inspired bow-tie or pocket-square can be a nifty addition to a suit look. Also, the backpack, which has emerged to be the strongest accessory of the season, in camouflage print, can be a great addition to an all-neutral look.
Go all out on a beach
We might not do much with prints in the stiff-upper-lip boardrooms as far as sartorial experimentations go, but we can have a whale of time on a beach vacation. Combine a nautical stripped T-shirt with a pair of floral shorts and complete your look with chic sunglasses and a fedora. Tropical prints, skull prints and motifs like stars can be great picks while shopping for a vacation. Layer a paisley shirt with a classic white V-neck and add a pair of denim shorts or three-fourths and complete the look with printed espadrilles for the great finish.
Written By : Mr Dandy