It was once considered an offense to wear a suit jacket or tuxedo without a pocket square. Of course, fashion and style rules have changed ever since and nothing is set in stone anymore. However, wearing a pocket square makes you stand out from the crowd. Also, it is the perfect way to show some personality. Here's how to rock one: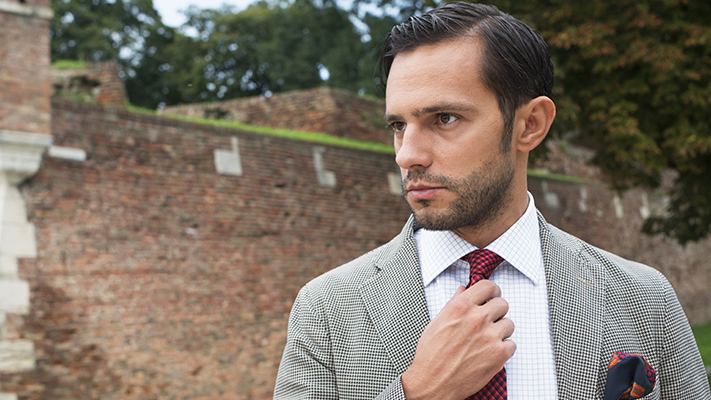 1. The first thing to keep in mind while rocking a pocket square is to NEVER match your pocket square to your tie. It's a cardinal sin to do so. Avoid unless you are a middle schooler. It just shows that you're sloppy and couldn't care less since you just picked them as a set in one of those not-so-brilliant sales at the mall.
2. The white linen square is like the rite of passage. It helps you ease into carrying off the pocket square without being conscious, plus, the white linen square is something you will find yourself going back to very often since it is fail-safe and versatile.
3. There are a hundred different ways to fold pocket squares besides the usual square fold. Also, folding pocket squares do not need the skill set needed for tying the tie. They are very simple to do. The fold should depend on the occasion and the overall look of your outfit. Square folds are best suited for formal events and conservative suits. Also, square folds are best for cotton and linen pocket squares than silk and wool pocket squares for which the puff is a better fold.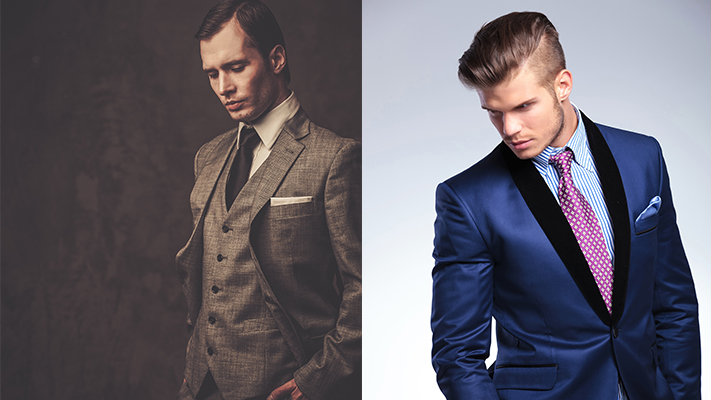 4. Pocket squares are statement pieces. However, there is absolutely no need to spend ridiculous amounts on one especially since only about 1 cm of it will show through your pocket.
5. White is a fail-safe choice. It pairs well with every suit and shirt combination.
6. While there are certain rules where suiting and formal dressing is concerned, you can experiment and go as wild or bold as you want with your pocket squares.
7. And on that note, make sure your pocket square complements your outfit. Note that we said complement and not match. Experiment with textures, patterns, designs, and colours and make sure there's harmony in your outfit.
8. Most important, carry it off with panache.
Pocket squares
are elegantly stylish, and will always be!
Written By : Bushra S Khan