New Year's Eve just a few days away, and if a formal do is on the cards, there's nothing quite as perfect as a
black-tie
outfit to make a sophisticated statement. Here are 3 looks that will ensure you party the night away looking swish, suave and stylish.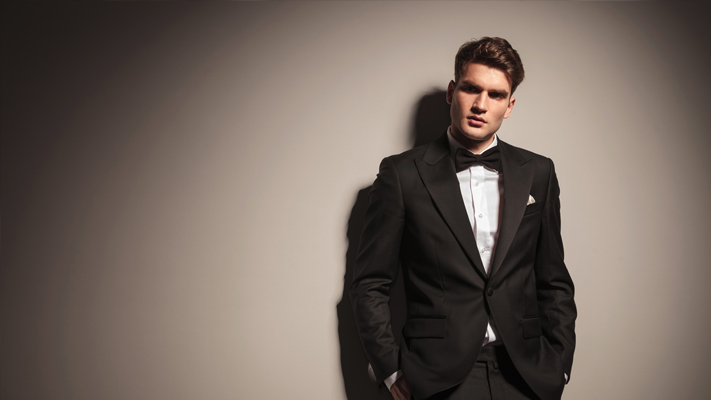 Similar Products
#1 The good old black tuxedo

Whether it is the Oscars or a formal evening out, the most popular black-tie outfit for men all over the world is the traditional
tuxedo
. Start with a single-breasted tuxedo jacket in black, with the lapels covered in black silk for a dash of lustre. A tuxedo is always paired with a classic white dress shirt with studs or mother of pearls buttons. It is best worn with a glossy pair of black dress shoes. Last but definitely not the least, is the bow tie. There are a few ways in which a black tie can be tied, such as the butterfly or point, which is distinguished in the arch and width of the bow.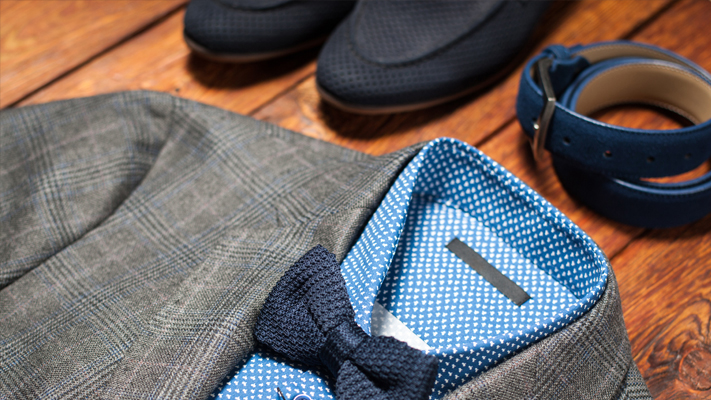 Similar Products
#2 Grey matters
A sharply worn suit can make you the showstopper of the evening, as swiftly as you can knot your tie. When it comes to a suit, fit is everything, so choose one that is well tailored. Start with a dark-grey slim-fitted suit with a classic pattern like herringbone or glen plaid. Under your blazer, don a subdued dress shirt in a pastel shade, such as pink or blue. Then knot your tie under your collar and secure it in place with a tie pin. For added finesse, add a pocket square in a complementary shade and finish the look with black formal shoes.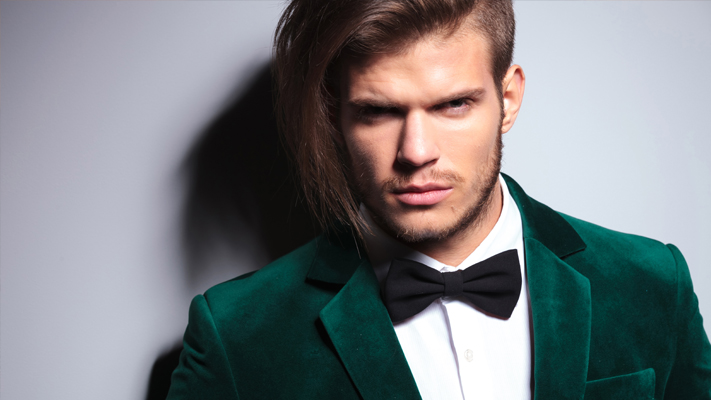 Similar Products
#3 Velvet verve
V
elvet
is back and how, and it's the perfect pick to make a bold statement at the party.Choose a velvet blazer in dark colours like deep green or midnight blue. Keeping the jacket as the focal point of your ensemble, keep the rest of your items subdued with black dress pants and a classic white shirt. Finally, complete the look with a black bow tie and matching shoes.
Written By : Dayle Pereira