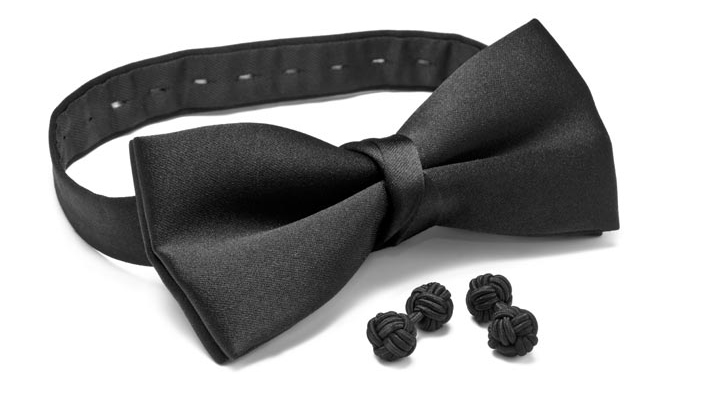 If Chuck Bass (played by the inimitable Ed Westwick) could rock it in
Gossip Girl
, so could you. It is said that wearing a bow tie is a polite defiance by a stylish rebel. Of late, this timeless sartorial gift to men's fashion has made its presence felt from red carpet galas to street fashion across the world. These beauties have made a major comeback on the runway and in stores in stunning avatars—studded, printed and in richly toned.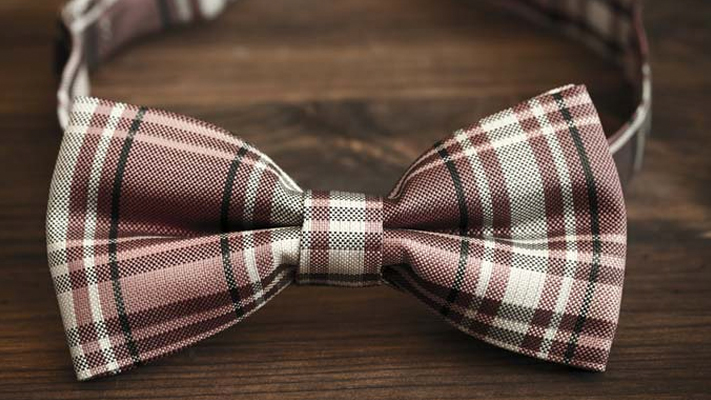 Tying a bow tie
Place the bow tie around your neck, under your collar, and hold the ends. The right end should be about 1.5 inches below than your left side.
Cross the two ends. Drape the tie near your neck so that the circle around the neck is just large enough to work with but not loose.
Slip the longer end up through the loop, shaping a simplistic knot. Try and make the knot tight depending on your comfort level.
Shift the dangling end to the left and then drape it back over itself to the right. Hold this fold, which will be the front loop of the completed tie, between the collars.
Leave the elevated end of the tie over the top of the bow.
Hold the left and right sides of the horizontally-folded end and pull them together in front of the lower end.
Slip the middle of the lower end back through the knot which will now form the back half of the bow.
Tighten the bow by pulling on opposite sides and halves at the same time. Pull the front right and back left ends apart to loosen; pull the front left and back right apart to tighten. Repeat till the bow is as per your desired shape and comfort.
Want to know how to wear your bow tie with different outfits? Here's a complete styling guide.
Written By :