If you love outerwear, summer can be a struggle, because even the lightest of your winter coats can seem stifling. But you don't have to abandon your love for outerwear all together this season. We bring you the stylish field jacket, so read on and up your style game.
Its origins
✓ The field jacket first made its debut in 1941 when the US Army christened it the M-1941. Post this, several modifications were made to the jacket, and the most popular one of the lot remains to be the M-1965, which was worn by soldiers in the Vietnam War.
✓ The idea behind the field jacket was to give soldiers a piece that they could wear when it wasn't peak summer or winter, simply to ward off a mild chill.
✓ Originally made with waxed green canvas in a typical military green shade, the jacket was first popularised by Robert De Niro in the film Taxi Driver.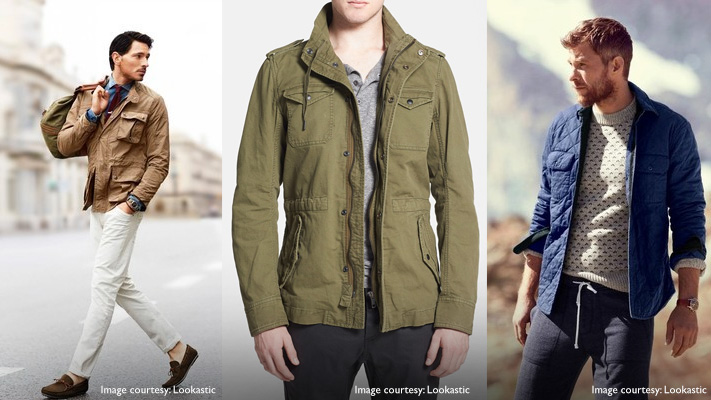 Similar Products
How it has transformed
✓
 Traditionally, the field jacket was made using waxed canvas to make it water repellent and protect soldiers from thorns, shrubs and gravel. However, one made with cotton is perfect for summer.
✓
 Look for a jacket that has a slightly boxy fit, with a high-quality lining. However, if the boxy fit is a concern, look for a belted field jacket to cinch your waist and create a defined silhouette.
✓
 A funnel neck or collared neck does justice to the field jacket and as far as colours go, stick to olive green, brown,
khaki
, black, grey and beige.
✓
 You could opt for a camouflage print, but you'd risk looking mildly gimmicky, so proceed with caution.
✓
 A characteristic feature of the field jacket is the presence of 4 patch pockets on the front, but some styles feature just 2 pockets.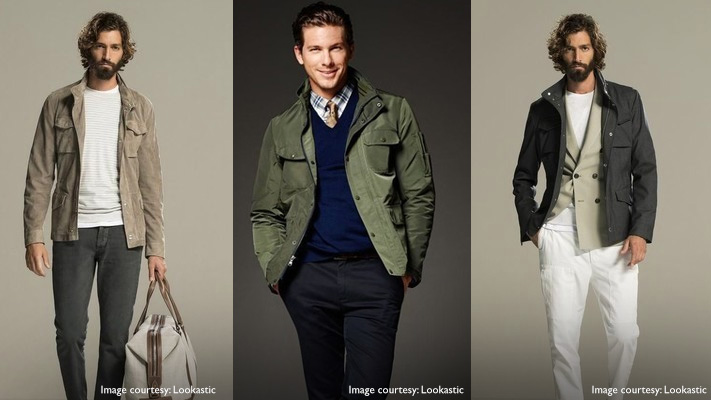 Similar Products
Style it right
✓
 The easiest way to style a field jacket is to wear it with a simple T-shirt (solid or striped) and a pair of chinos.
✓
 If you're looking to make the outfit more complex, opt for
printed shirts
, T-shirts and use the field jacket to offset it.
✓
 Considering the fact that your field jacket has a comfort or regular fit, ensure that the other pieces you pair it with have a slim fit to stop your ensemble from seeming sloppy.
✓
If you want to give your formal wear an edge, layer an outfit comprising shirt and trousers with a field jacket.
✓
 While these tips will help you sail through summer in style, come winter, you can layer a field jacket over your suit, over a cardigan or pair it with a waistcoat. The thinness of the piece makes it perfect for
layering
, especially if the combination that you have in mind features more than 2 or 3 pieces.
Written By : Shirley Mistry