If you've been a tad apprehensive about wearing skinny jeans, we don't blame you. They are indeed one of the trickiest of men's clothing items. While a pair of well-fitting slim jeans can accentuate your toned legs and waist, you don't want to risk looking like a trapeze artist (and have trouble walking while at it) by donning one that is too tight. We bring you tips on how to get it right with skinny jeans.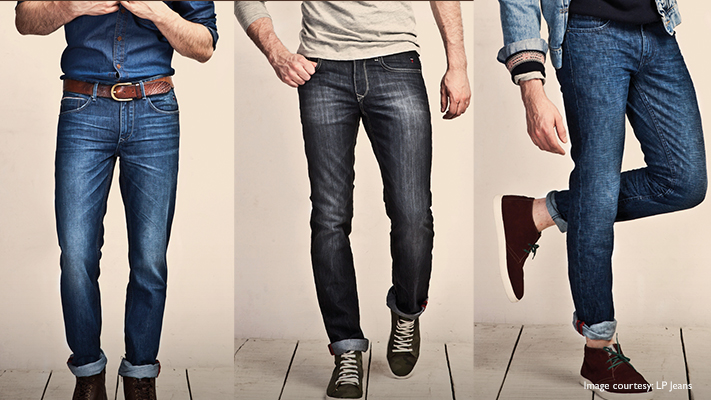 Fit

Contrary to women's skinny
jeans
that hug the waist and hips, men's are wider around the thighs and knees, with a reasonable distance between the crotch and the waistband. From the knee, they begin to taper down until they reach a narrow ankle opening. Remember: There is a fine line between slim and tight. An easy way to strike a balance is to note how they fit your legs. While there should be as little extra fabric around your legs as possible, the jeans should not obstruct your leg movement.
Body type
We won't lie: Skinny jeans are best suited for, well, skinny people. Slim-fitting clothing highlights every perfection and imperfection of your body, so choose wisely. Steer clear of skinny jeans if you have a heavy waist, hips and thighs. However, if you are of a medium build and have a more or less flat stomach, you can pick a slim fit that is more suited to your body type. If your torso is well built but your legs are short or too thin, tight-fitting jeans will only accentuate the contrast. Opt for a pair that is wider on the waist and thighs, with a slight taper as it goes down.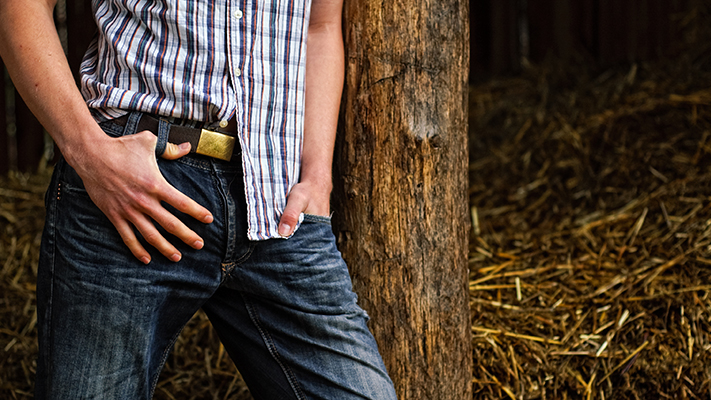 Pair them wisely

Skinny lowers with oversized tops is a trend best left to women
.
At the same time, avoid pairing your slim-fit jeans with tight
T-shirts
to avoid looking beefy or too thin, depending upon your body type. Skinny jeans go best with regular-fit T-shirts or straight-cut, buttoned-up shirts that are broad from the shoulders and the bottom, and slightly tapering at the waist. Alternately, you can also opt for a Henley shirt and throw-on, buttoned-down shirt, a casual blazer or a colour-coordinated denim jacket.
Since skinny jeans are more on the casual side, casual
lace-ups
are your best bet as far as footwear is concerned. Opt for bright colours like shades of blue, green or orange with dark-coloured jeans to make your outfit pop. Long boots may have caught your fancy courtesy cowboy movies, but it's best to avoid them unless you wish to stand out for the wrong reason (or you're going horseriding!)
The Label recommends: Slim-fit straight jeans are the most versatile of skinny jeans and can go with most outfits.
Written By : Neehar Mishra