"When a man walks into a room, he brings his whole life with him". —Don Draper, Mad Men 
One of the most iconic characters on American television, Mad Men's Don Draper is known for his suits, his impeccable sideburns and his dalliances with a string of otherwise seemingly unattainable women. It is for this that he has an envious female and male fan following. There is no doubt that Don Draper projects an aura of mystery and charm, coupled with quick-wit and mesmerising intensity; an extension of his personality, which he carries off with elan. Follow these simple rules to get the Don Draper look.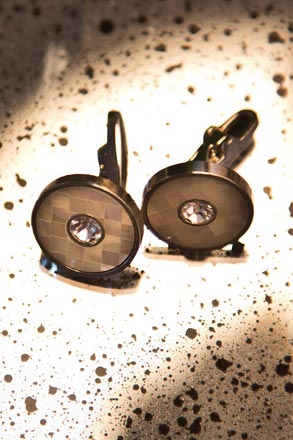 Two words—impeccable suits. And those which are well-fitted and have a thin slit towards the lower back, through the middle. Complete the look by putting your hands in your pocket and prepare yourself for the classic Don Draper stance.
Always keep a spare set of clothes at your workplace. Whether you pulled an all-nighter or met with an untoward incident (Read: coffee spills), you can't afford to not look your best, all the time. White, starched shirts with stiff collars and straight black ties are a must-have in your wardrobe.
Invest in some classic cufflinks. It needn't be flashy, but it should subtly complete your formal suit look to make a statement of style and sophistication.
Always go for the clean-shaven look. It gives you a well-groomed yet honest, intense look. For the hair, go for the close taper hairstyle. A taper gradually changes your hair length from the top of the head down to the nape of the neck. It's timeless and versatile. You can even slick it back for formal dos.
Last but not the least, to complete the Don Draper look, carry yourself with utmost poise and class. With the right attitude, half the battle is won.
Written By : Koushik Bose