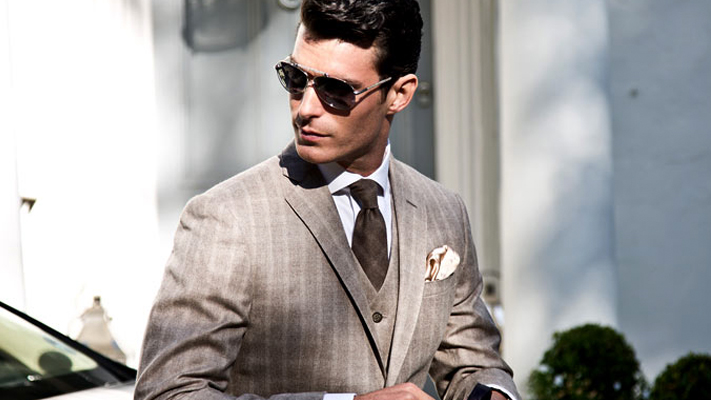 Wear a blazer
The blazer is originally a nautical inspired piece of clothing that is made of a slightly heavier fabric than the pants. Over time, it has morphed into a kind of a jacket that need not have matching pants. A classic would be to team a navy blue blazer over khaki pants while a tweed blazer over denim would look a lot more contemporary. Owning a variety ranging from classic blues, tweeds, corduroy and some linens gives one room to play around many looks.
Experiment with the three-piece suit
The flavour of the season, the three piece suit has been revived with sharper tailoring, cropped lengths and new bolder fabric patterns. It has moved beyond its association with lawyers and bankers and can create a natty look when paired with the right shirts and accessories. For summer, choose a stylish linen double breasted jacket with 4 buttons and for a formal outing, you can go the whole hog with a dark navy three piece suit, choose one with a subtle chalk stripe and accessorise with a pocket square.
The role of a waistcoat
The simple waistcoat is traditionally cut from the same fabric as the suit, which continues to works very well for the all formal, clean no nonsense look, but the waistcoat is also a relaxed separate that can work as a bold statement in contrast colours, patterns and fabrics. Try a printed option under a linen suit or a solid velvet under a ceremonial jacket. Remember to always leave the last button open and try newer styles in double breasted options. Look or an adjustable waist cinch at the back for a closer fit.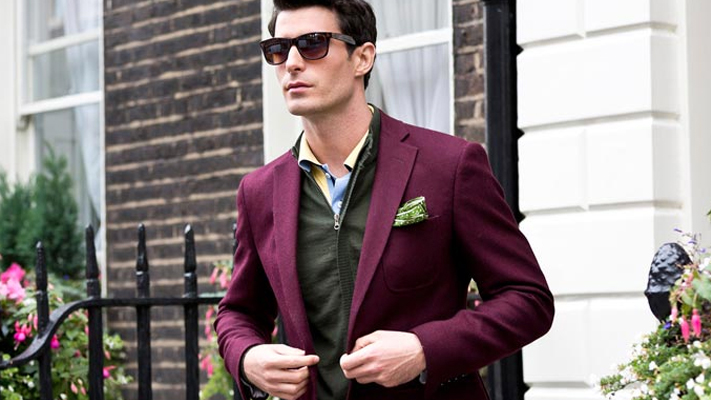 It is all about tailoring and style
Choose a style that is impeccably tailored and is in a fit that complements you well. A two button suit with rounded shoulders and double vents give a more relaxed feel while a single button slim fit suit with straighter shoulders and a single vent work to give a sharper look. Bringing in the waistline and slimmer lapels enhance the silhouette. Look for cropped lengths, ticket pockets, slanted pockets and a pop of colour in the interlining. Also ensure the proportions of the suit are appropriate to the fit, for instance a slimmer fit should ideally have slimmer lapels, cropped lengths and narrower trousers.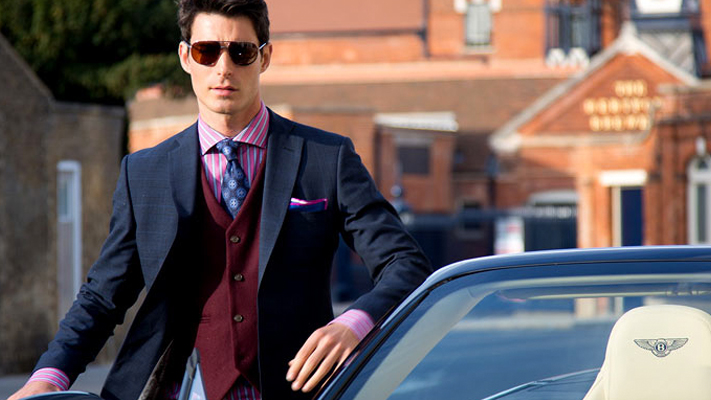 Accessorise
The suit allows for playing around with simple to fun accessories. A dark navy suit looks great when teamed with a solid tie, a white pocket square and clean brogues. Choose the shirts carefully and go for double cuffed shirts which allow you to add more colour through cuff links. Linen suits looks great with printed scarves and soft slip on shoes. Experiment with the bow tie, which is the must have accessory for the season! Black or Brown shoes and belts look natty with most suits but go for tan and camel with light colour suits.
Written By : Mr Dandy