Graphic T-shirts offer a departure from the usual, especially if you're bored of prints and patterns and want to sport a look that's entirely different. A simple way to increase the impact of a basic T-shirt, graphic tees allow for a bit of your personality to peek through, which is always a refreshing change, especially in informal settings.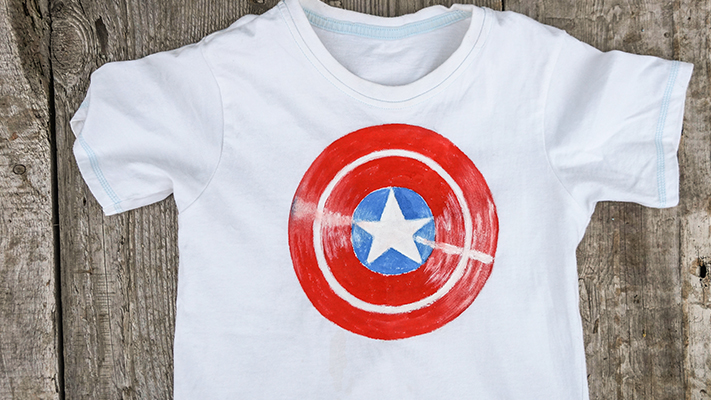 Go back in time
Graphic T-shirts came into existence way back in the 1950s, when the ink that could be used to screen print on T-shirts was developed. It gave designers the liberty to go beyond the usual and explore various themes. As a result, they created T-shirts sporting prints that actually represented issues that mattered to their customers.
Up until mid-1960s, graphic T-shirts mostly sported political leanings, tongue-in-cheek humour and photos of revolutionaries. Although these were popular, what really brought the graphic T-shirt into the limelight was the inclusion of music in the process. Prints related to bands, musicians and instruments made wearing graphic T-shirts a cool fashion statement and the trend has stuck on for the most part.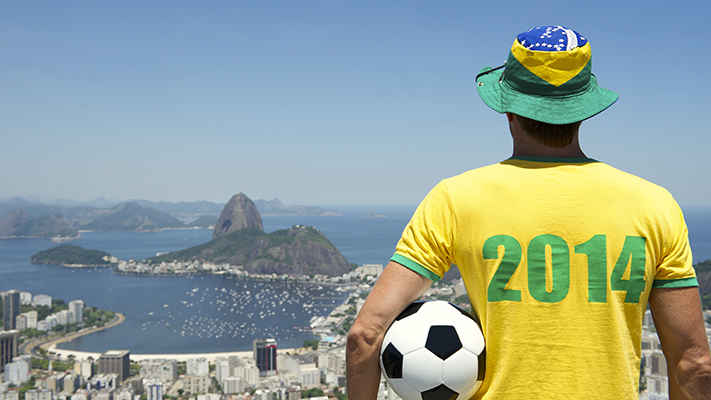 By the time the 1990s rolled around, graphic T-shirts had moved on from being mere representations of one's
music
preferences and political ideologies, and had aspirations attached to them. When high-end brands designed graphic tees with their logo on it, they were able to cater to people who wanted to live the high life. The same applies for prints such as those of picturesque destinations and lifestyle activities such as biking. As they exist now, graphic T-shirts are a culmination of these influences and even feature pop art, movie art, sports, superheroes, illustrated concepts, vintage cartoons and comic strips.
Style it right
Here are a few things to keep in mind when you're styling graphic tees.
Pick a T-shirt that fits you well—loose, baggy graphic T-shirts can look a little too casual and are best suited for wearing around the house. For all other intents and purposes, pick a T-shirt that flatters your physique. The only time you can get away with a slightly slouchy T-shirt is when you pair it with a well-fitting blazer.
If you're planning on wearing a printed T-shirt to semi-formal events, pick one that has only one or two colours (we recommend picking a muted sepia-toned or black-and-white print) and pair it with a structured blazer.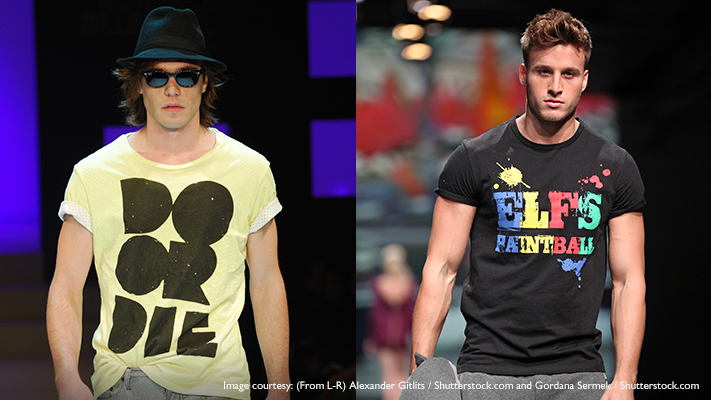 Since you're wearing a graphic tee, ensure that you downplay all other outfit details so that attention doesn't shift from the print. Offset printed T-shirts with muted bottoms to make an impact.
T-shirts that have graphics that are humorous or are accompanied by a quote are iffy territory. What may be funny to you may offend someone else, so steer clear of wearing such T-shirts to semi-formal or formal occasions. Reserve them strictly for casual weekend wear.
Layering is always a good way to wear a graphic T-shirt, so don't shy away from wearing yours with a casual shirt over the top. It goes without saying that you should opt for a shirt that is neutral and doesn't clash or draw attention away from your tee.
Written By : Shirley Mistry