Clothes can be quite expressive. Often, the way you dress, articulates what you feel. And vice versa. Clothes are after all, an extension of your personality.
The Audi makes it on almost everyone's list of dream cars. Stunning good looks? Check. Superior styling? Check. A powerful engine? Check. Performance oriented? Check. Whatever your requirement, there's an Audi to fulfil it.
What if you could match your sartorial sensibilities to your mood and your dream machine? After all, there's an Audi for every mood and every style. We tell you how to accessorise yourself to perfection to match your Audi.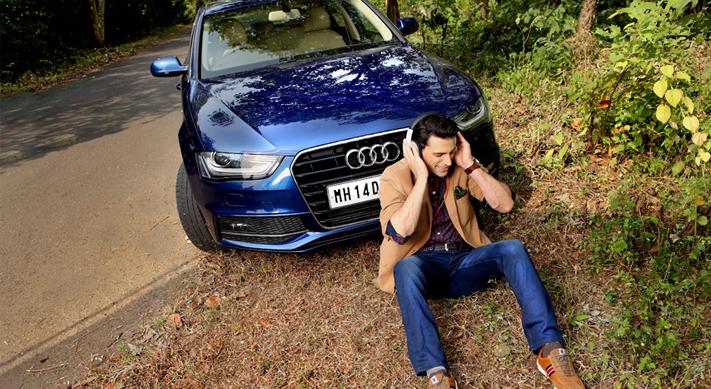 The 'Me Time' Audi
A hectic lifestyle gets to the best of us and de-stressing or spending some 'me time' with yourself is essential if you want to avoid a burnout. Some guys prefer to listen to music, some like to play video-games, some people read and so on. We prefer going on long, solo drives. With its striking good looks, eye-catching headlights and elegant silhouette, the Audi A4 has a strong personality that makes it the ideal companion for your 'me time'. Match your car's sleek looks with a checked shirt paired with a tan jacket, classic jeans and sneakers. Give your ensemble a stylish edge in the form of a vibrant pocket square.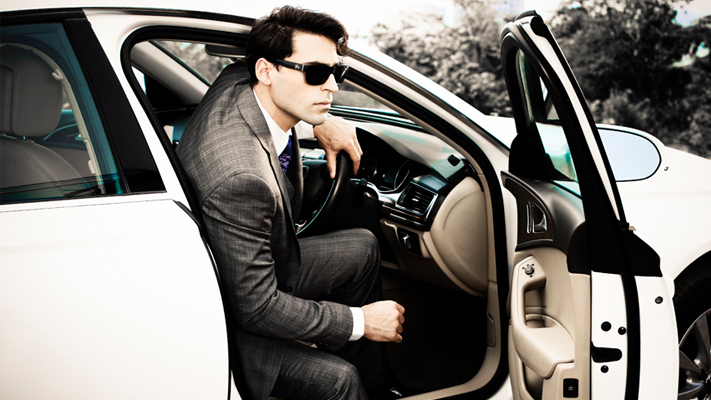 The 'Conquer the Corporate World' Audi
First impressions are often last impressions. And if you want to make it big, your first impression needs to be absolutely bang on. All successful men have one thing in common. They are dressed for excellence. Because looking the part is just as important. The Audi A6, hailed as the most advanced sedan in the executive class, is the car you want for this one. An elegant and roomy interior, a powerhouse of an engine available in two variants and an impressive exterior render it THE car to make a good impression. Dress up for it in a sleek, well-crafted suit in shades of grey offset by a colourful tie.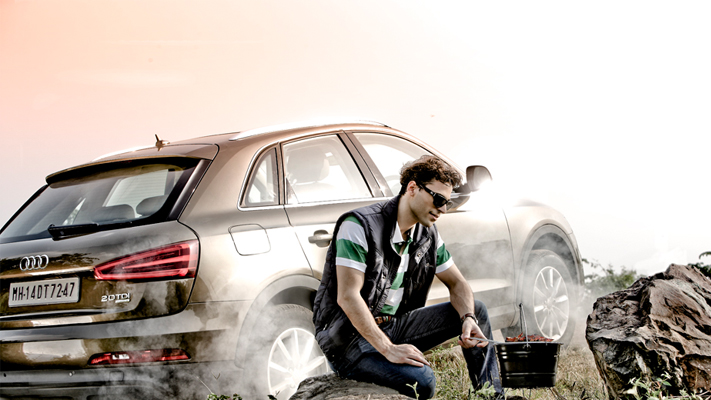 The 'Adventurous Explorer' Audi
It's a sunny Saturday and just the perfect time to explore and chill with barbecue and beer. Let your wardrobe reflect your relaxed, adventurous and care-free attitude in the form of a striped polo shirt, jeans and sneakers combo. Throw on a sleeveless quilted jacket to beat the nippy air and exude cool confidence. Drive yourself in the uber stylish and sporty Audi Q3 into the heart of wilderness. Its concert radio system, panoramic glass roof, attractive colour and other luxurious features combined with powerful and efficient engines make it the ideal vehicle when you're venturing out to explore.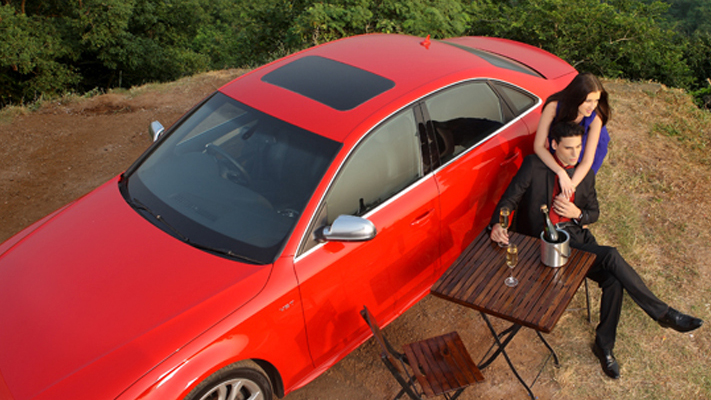 'Out on a Date' Audi
Whisking her off to someplace special? Let your outfit and choice of vehicle let her know how special this date really is. Channel stylish sophistication in the form of a impeccable black suit accompanied by a vibrant red shirt. Forgo a regular tie in favour of a chic bowtie and pick her up in Misano red Audi S4 to set the mood. The high performance variant of the A4 has a powerful and supercharged machine that is motorsport at heart. Superior exteriors with attention to detail, breath-taking acceleration and a performance that far exceeds expectations, this car might just be your toughest competition for her affections.
Written By : Manasi Rawalgaonkar