Nothing symbolises luxury quite like a day spent on a yacht with friends. With champagne and a picnic lunch to fuel the merriment, it is the best way to unwind on a Saturday. If you're on the fence about what to wear to one such soiree, here's a look that's smart enough for an opulent yacht, but well within the confines of casual dressing.
Similar Products
✔ Polo shirts always strike the right note. They sit comfortably between casual and formal fashion, making them appropriate pieces for this look. For this outfit, we're gunning for a bright, cheery blue.
✔ As far as bottom wear is concerned, we're rooting for a pair of trusty
jeans
. They're the perfect alternative if you're wary of wearing shorts, and a good quality pair always looks suitably stylish.
✔ Layer your outfit with a light jacket, which adds to the sophistication of this look and keeps you warm when the waters get rough. We're recommending picking a fine knit and leather one that's easy on the eyes and not over-the-top given the occasion.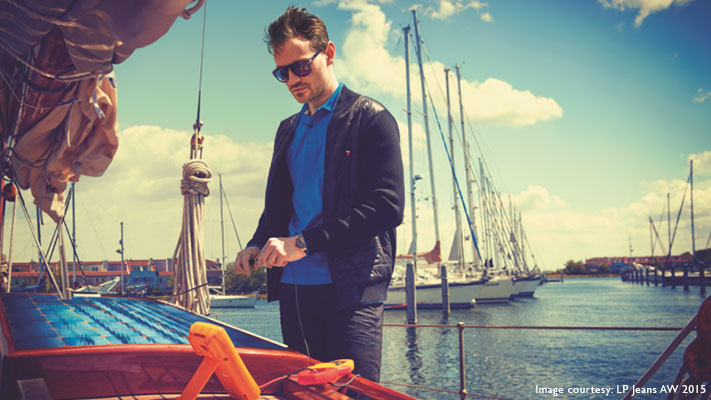 ✔ For accessories, keep rich hues of blue in mind. A textured belt and suede lace-ups complement the hues of this outfit perfectly, as do a pair of tinted blue sunglasses.
The Label recommends

With nautical outfits, the natural tendency is to pick pieces that tie in with the red, blue and white colour scheme. However, you can give this classic colour combination your own twist by replacing ordinary blue with
denim
. Add accents through burgundy accessories and white detailing—such as the stitching on your garments, trim on your collar or shoe laces—to incorporate the trio of colours.
Written By : Shirley Mistry