Desert boots trace their origin to South Africa where they were popular among soldiers at war, named so because of the arid terrain of the region. They were first commercially marketed in 1949 at the Chicago Shoe Fair, and have since become immensely popular the world over as a trend that never goes out of style. Here's everything you need to know about this versatile shoe and why you must invest in a pair.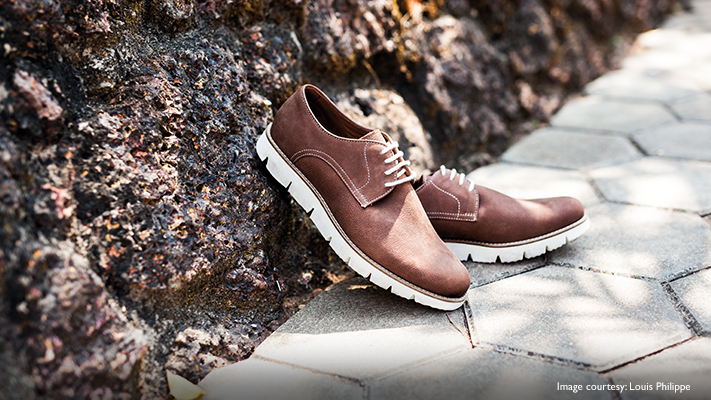 Desert boots are designed to be lightweight and comfortable, usually made from soft
suede
or nubuck leather, with a sole made of spongy rubber. Hence, if your day involves a considerable amount of walking, a pair of desert boots is your best bet.
With a minimalist design that incorporates soft lines and solid colours, they fit right in between casual trainers and smart
formal shoes
. They are easy to style and go well with a jeans and T-shirt look, as well as with a formal shirt and tie. So if you're not the kind to invest in multiple pairs of shoes, investing in a pair of desert boots in a versatile colour like brown, grey or beige is a good option.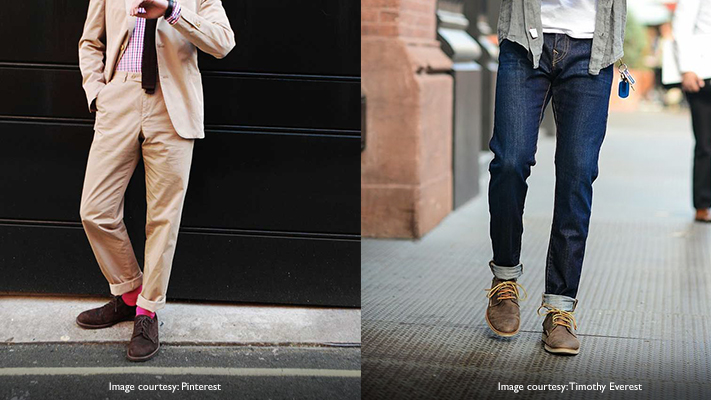 Similar Products
For a casual look, pair your desert boots with a tapered jeans and T-shirt. A light-coloured pair goes exceptionally well with dark denims, creating a pleasing colour contrast. If you're looking to play around with your semi-formal look, opt for
coloured chinos
, such as those in deep green, maroon or light blue, and complement them with staple brown desert boots.
Written By : Neehar Mishra