An internship is your first step into the professional world, where first impressions are often the last! Here you are quite likely to be hired if you show promise and perform well. However, besides your talent and work ethics, your closet choice can make a crucial difference in the way you are perceived by your employers. You may be fashion-forward and rocking the high-top metallic sneakers on streets but here, it's all about appropriate dressing, which complements the dress-code, weather and time of day. No jarring colours or kitschy patterns and nothing that can be called distracting. The buzzwords are: clean and practical dressing. You have to look sharp, contemporary and neat.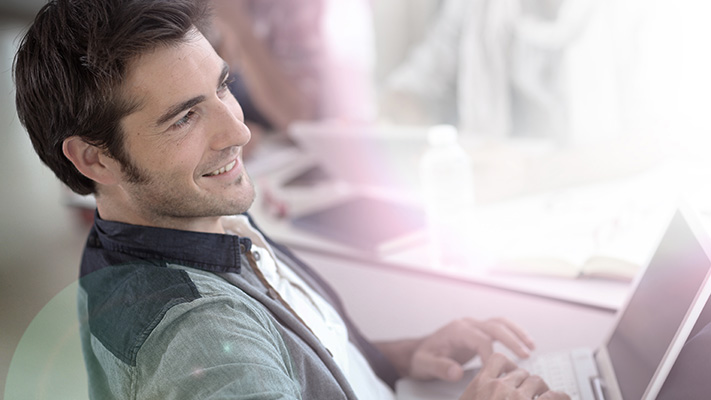 Opt for monochrome or neutral colours
If you're aiming for a corporate job say, corporate communication or banking, then stick to a basic palette, which is striking but doesn't shout. Off-whites, grey, camel, chambray blue, and the like are your fail-proof colours. You can play them up or down to your advantage. Ensure that your shirt collar is stiff, shirt perfectly ironed and most importantly, it's well fitted and complements your physique. Opt for a knitted tie or one in a bold colour if the office environment demands one. Try and match your tie colour with your sock tone to win some sartorial aces.
If you are entering a creative space like an advertising agency or filmmaking, it doesn't mean you can show up looking resort ready. A casual dress-code doesn't really mean vacation chic. Opt for light pastel tones or stick to the neutrals. Well-fitted polo T-shirt should be layered with summer jackets to give it a tinge of formalness. Complete the look with well-fitted chinos or well-tailored trousers. Your go-to choice of fabric should be either cotton or linen, given the humid weather. Opt for stripes, pencil dots, checks and gingham patterns. Steer clear of paisley and floral prints, unless it's a fashion internship.
Dress according to your body type
Don't try and fit into skinny pants when you don't have that kind of body. Get all your separates—shirts and trousers—tailored to suit your structure. You'll be going out for meetings, running errands, etc, so you need a practical wardrobe that is chic and functional at the same time. If you're short, opt for the same family of colours from head to toe or wear vertical stripes, which will give the illusion of extra height. If you're struggling with weight issues then opt for black and steer clear of white.
Not-so-casual Fridays
While your seniors at the office may boldly love to experiment, you should still be careful. You can definitely opt for a T-shirt and ditch the shirt, but make sure the shoes are still shiny brogues or derbies and your V-neck is layered with a summer jacket. Perhaps on Fridays, you can opt for a pair of leather sneakers but make sure they're super clean.
Accessorise elegantly
Don't veer in the direction of chunky belts with exaggerated logos. Go for slim leather belts in either tan, black or gun metal. Ensure that your belt matches your shoes. Make sure the leather wallet and the laptop case you carry are in good shape and don't look overused. Your phone case shouldn't be flashy either, but looks professional like the rest of your look.
Your work satchel is of utmost importance. Ensure it's big enough to carry all your gadget essentials like your phone, laptop, keys and lunchbox. You can choose a bold blue or red to infuse some colour into your look. Slings are fine and so are backpacks in leather—a key accessory this summer. However, avoid sporty backpacks and keep them aside for a mountain trek.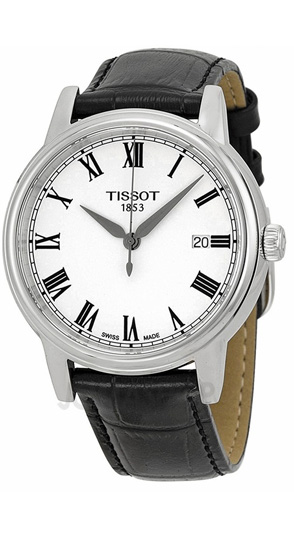 A watch can say so much
It doesn't have to be a Rolex, but nothing spells 'professional' better than a smart-looking timepiece. Like everything else in your ensemble, the watch you sport says a lot about you. A dial in silver or mother of pearl with Roman numerals would work beautifully. Opt for a leather strap, unless you don't want to risk it in the rain.
Also, ditch the bracelets and charms and other junk jewellery. It's a workplace; not a rock concert for emo expression.
Shoes maketh the man
Avoid sloppy footwear at any cost. Invest in a pair of three to four day shoes—Oxfords and brogues in black, cherry and tan. Ensure they are polished before you step out. Also since an internship usually entails a lot of running around, make sure shoes are comfortable and you don't end up with shoe bite or sore feet. Avoid flip-flops and Crocs at any cost.
Essentials to carry
A small pouch with a few essentials is not a bad idea. At least carry a lip balm, deodorant, and a hand-sanitizer. Make sure you smell fresh all the time but also don't OD on deo. Perhaps you can use it twice a day. Make sure you do it when you are coming in from Sun.
Follow these etiquettes:
Give ideas or suggestions when asked.
Speak when you're spoken to.
Be a great team participant and team player.
Be cordial to everyone and don't seek undue attention.
Written By : Mr Dandy