The times, they have changed. And so have the rules of dressing. You are not expected to wear tailcoats and dress shirts with ruffles and stiffly starched collars and cuffs anymore. Unless of course, you're attending a costume party where you can add a Salvador Dali-esque moustache to the look. However, a sit-down dinner or meal is still a formal affair and it is inelegant to waltz in in your well-worn t-shirt, rugged jeans and loafers. Here's how you dress for a sit-down dinner: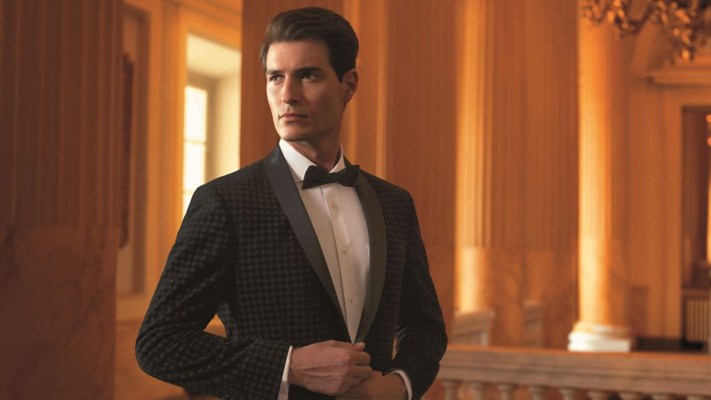 Assess
First and foremost assess the nature of your hosts. If they are generally chilled out, you can take a few liberties in being creative with your outfit. If they are conservative folks, then you must stick to looking respectable. Even though the codes of formal dressing have relaxed, there still are some clear standards that have to be maintained. You may ask the hosts about the dress code for the dinner if you are confused.
The dinner jacket
One simply cannot go wrong with a dinner jacket. Also known as a tuxedo, the dinner jacket or dinner suit is a semi-formal suit that is easily identified by the satin or grosgrain facings on the jacket's lapels and buttons and a similar stripe running along the outer seam of the trousers. Black tuxedos are classic. Although like all things stylish, you can get creative with your tux. You can switch this with a dark suit and tie if you feel more comfortable in them. While you are allowed to take certain liberties, wearing a t-shirt is unpardonable, no matter how expensive it is. Opt for a crisp dress shirt. Also, leave your cuffed pants home.
Bow tie
No tuxedo is complete without a bow tie. Their popularity had waned over the years. But bow ties have made a comeback.
Learn how to tie one with perfect ease
. However, not many have embraced the bow tie look and choose to opt for a tie instead.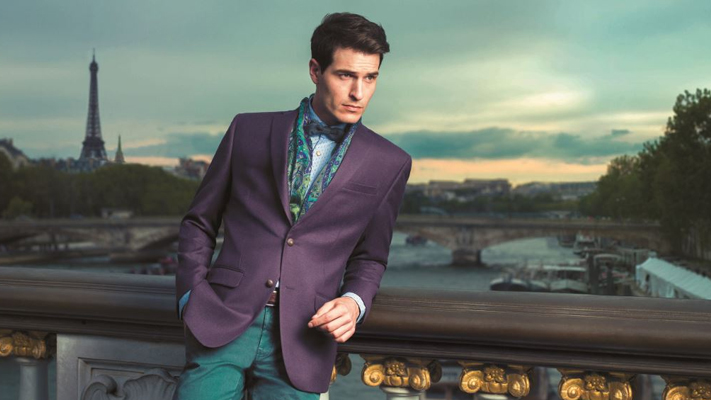 Tie
Traditionally, the dinner jacket is paired with a white shirt, dark tie, dark socks and shoes. However, these days men like dabbling with colours, prints and patterns with a pocket square to match. No matter what you finally opt for, remember only a silk tie would do, preferably in a classic knot.
Shoes
When you put on a dinner jacket, dress shoes are part of the uniform. There are no two ways about it. Put on a classy pair of dark dress shoes in patent leather. Your socks should be darker than your trousers. Wearing lighter socks is sacrilegious.
Accessories
No flashy watches. Simple, elegant and understated watches complement this look.
You can go artistic with your cufflinks
(which incidentally, are an absolute part of the uniform) but stick to a classic belt. Remember, the look is understated elegance and not whimsical.
Written By : Bushra S Khan