This is obviously not a style for the faint hearted. Coloured jeans are attention-grabbing and how! There is no way you can be inconspicuous in coloured jeans. No matter where you wear them, they make an entry even before you do. Flummoxed about how to integrate it in your look? You'll be surprised at how easy this is going to be.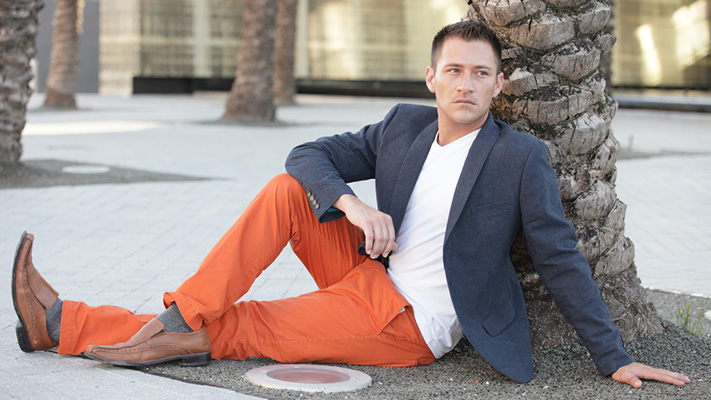 For the Rookie
Since you're easing into this look, avoid going for full-blown colour. Pick jeans in pastels like salmon pink, minty greens, powder blues, etc.
White is a fail-safe colour. You can't go wrong with a crisp, white button-down shirt or a white t-shirt.
You can always replace the white shirt/tee with one in grey or chambray. It's equally chic if not better.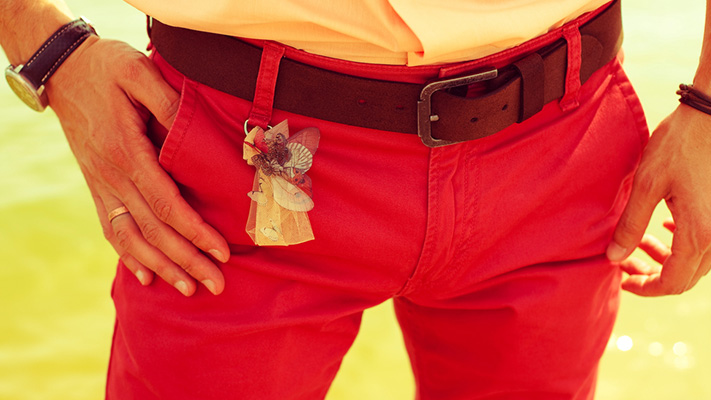 Just getting there:
One way to go about this would be to pick a pair of coloured jeans and try a shirt/tee in variations of the same colour family. That doesn't mean you go around looking like Govinda. If you have red jeans on, try something like a peach shirt; no getting matchy-matchy here.
Work with complementary colours. Pair the top and bottom in colours from the opposite side of the colour wheel. For example, yellow and purple, blue and orange and red and green. You can't however, walk around in solid blue and bright orange or red and green unless you want to look like a Christmas tree or Santa's little elf. You must go for watered down versions like peach bottoms with an olive green top.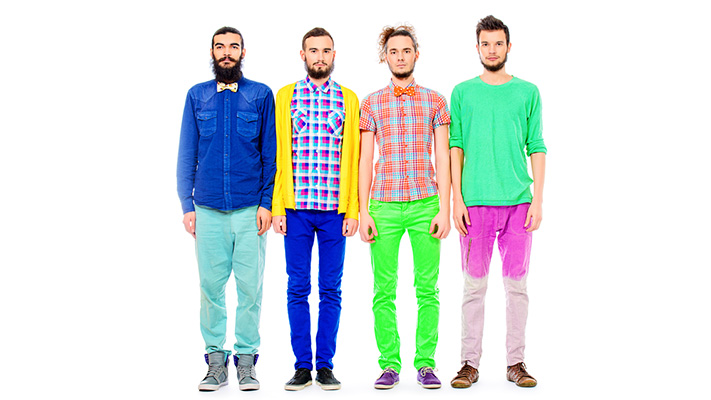 Dive into the trend headfirst:
You might think you have perfected the formula of wearing coloured jeans but once you are over the intermediate phase, dabbling in prints is the next step to truly master the style.
It is pretty easy and yet a tad confusing. The safe route would be to pick small prints and mix it up with denims in neutral colours like stone or tan. Stripes and lines on the top should be neat and preferably monochromatic. Your shirt must not be visually distracting since you want the focus to stay on your jeans.
And finally, make sure your jeans remain the focal point of your outfit by toning down on other accessories. A simple pair of loafers in earthy shades and a watch should suffice.
Written By : Bushra S Khan