Earthy tones of green and brown are ideal to sport when you're feeling adventurous, just like when you're in the outdoors. But when it comes to finding the right pairings for these colours, they can be tricky to style. However, if fashion forecasts are anything to go by, the 2 colours are right on trend this season, so here's our pick of green and brown pieces you should consider adding to your wardrobe.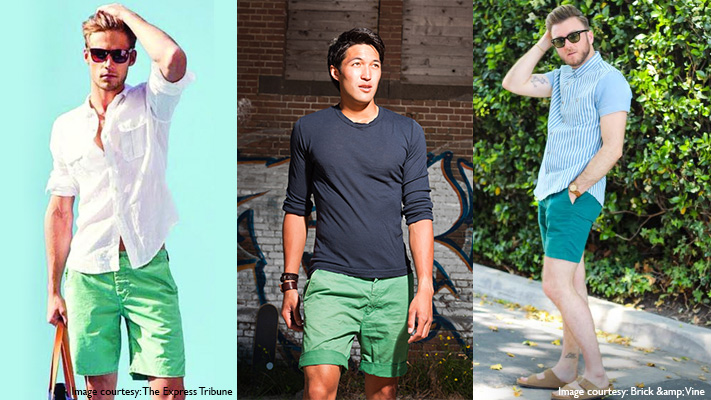 #1 A pair of green shorts
Green is quite the unconventional choice when it comes to bottom-wear for men but in our books, a pair of tailored green shorts is perfect to team with a casual shirt or T-shirt for a daytime outing. Mint, leafy or olive—whatever hue you choose, the colour is sure to make you stand out, but our tip here is to create a contrast in your outfit. For footwear and accessories, opt for sandals or slip-ons in shades of brown and a sporty watch.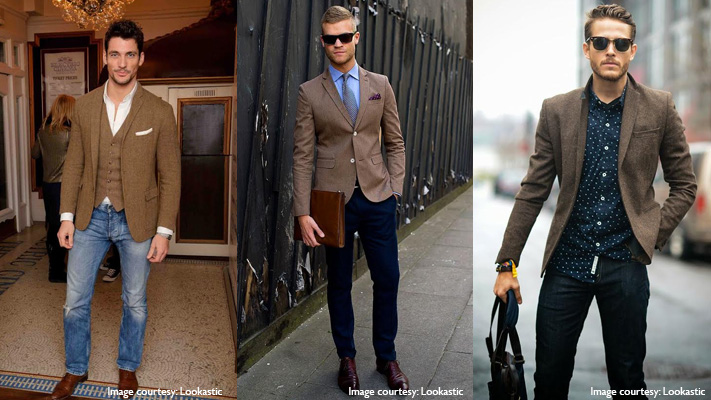 #2 A brown blazer or sports jacket
We have always been harping about how a sports jacket is potentially the most versatile piece in your wardrobe come rain or shine. If you plan to invest in a single jacket this year, let it be a brown sports jacket, simply because you can pair it with both jeans and trousers with equal ease. Moreover, brown goes along well with most conventional colours like navy, light blue and grey.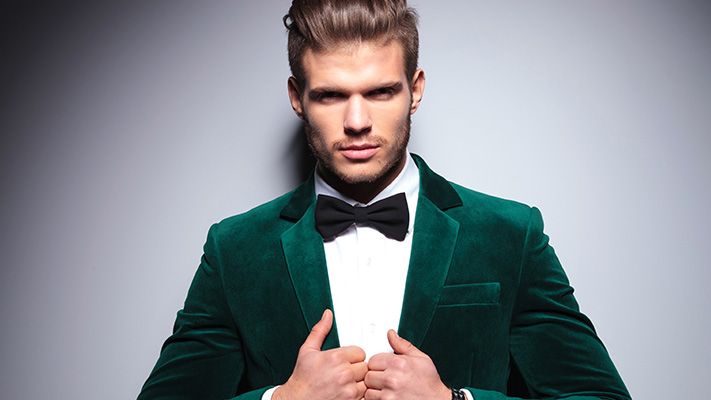 #3 A green suit
Don't be so taken aback. A green suit may seem nearly impossible to sport, but has the potential of looking sharp if you wear it right. Sport one with a light-coloured shirt and brown accessories for maximum impact. If you're feeling really adventurous, go the whole hog with a velvet suit—perfect for when you want to make a bold statement at a swish party.