Getting the perfect suit is a Herculean task; taking care of it such that it lasts a long time, is not. It only makes sense to take care of your suits especially since it's the most important formal and business attire in your wardrobe. Keeping your suits in ship-shape is no rocket science. Just follow these simple steps: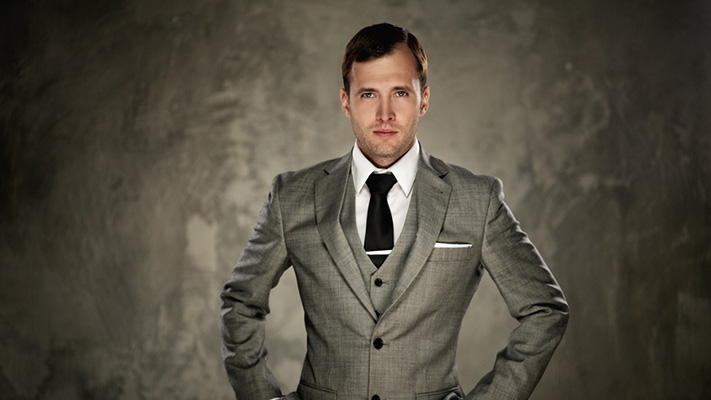 Prevention is Better than Cure
Misguided people think the drycleaners is the magic formula of caring for
suits
. Drycleaning however, should be one of your last options. Use a soft-bristled brush to brush dirt and lint off your suit gently after every wear. This prevents it from settling deeply in the fabric. Make sure you place a napkin on your lap while having meals to prevent staining from food.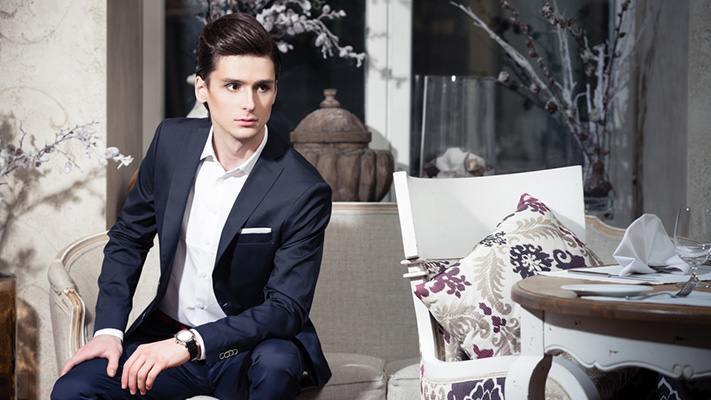 Overstuffing and Buttoning Up
A lot of jacket pockets are sewn shut and not without good reason. It is human tendency to stuff and overstuff pockets. This alters and ruins the shape of your suit. A good
suit
should be a snug fit. When you overstuff the pockets, it stresses the seams of the suit wearing it out quicker. Not unbuttoning your jacket and pulling your pants up at the thigh area while sitting down is another terrible habit that causes considerable strain on the fabric.
Give 'em a Breather
Just like the same tie and shoes should not be worn on two consecutive days, you cannot wear the same suit two days in a row. Your suit needs at least a day or two's rest to breathe, dry and clear wrinkles or it will wear out pretty soon. Invest in at least three suits if your work or social life demands that you don a suit often. This way they will last longer and look and smell better.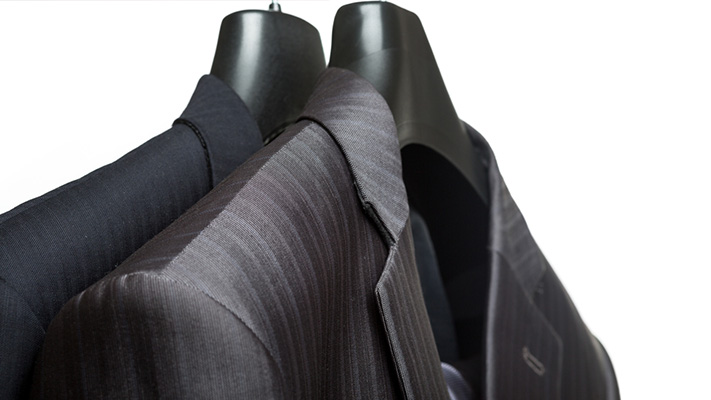 Storing Them
You can't be putting your suit up on just about any hanger. Invest in a high quality, formfitting wooden suit hanger. Plastic hangers just do not cut it. Also, do not put your suit inside your closet soon after you take it off. Put it on the hanger and air it. Moisture needs to evaporate from the fabric or else your suit is going to smell strangely musty the next time you put it on. Ensure that your jackets and trouser pockets have been emptied before putting them in your closet. You want your suit to retain its shape. Now is a good time to invest in a suit bag. It helps keep dust and lint from other clothes settling in your suit.
Dry-clean Sparingly
We said this before and we reiterate, dry-clean your suits only when necessary. You shouldn't dry-clean suits more than thrice a year. If you want freshen up your suit, hang it in the shower and then leave it outside to air dry. The odd stain or two must be addressed by the drycleaners since rubbing the stain will just help in spreading it further and deeper while damaging the fabric permanently.
Written By : Bushra S Khan