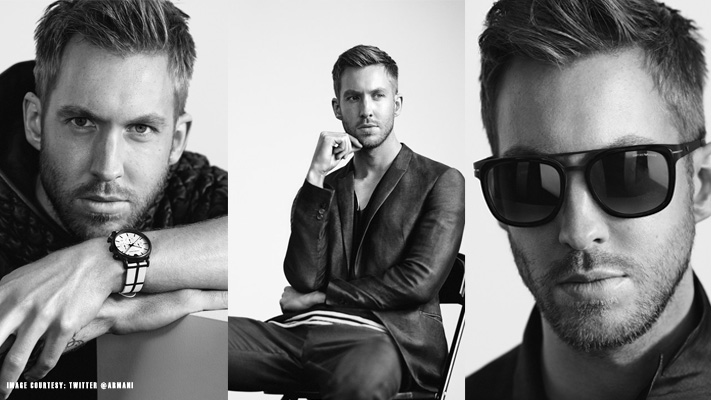 Calvin Harris (and his fierce abs!) has been announced as the new face of Emporio Armani for Spring Summer 2015. The 30-year-old Scottish DJ, singer, songwriter and music producer will also be fronting the worldwide testimonial of the Emporio Armani Eyewear and Watch lines.
The moody black and white campaign, which will be globally unveiled in January next year, has been shot by photographer Boo George and brings to the fore Harris' incredibly toned physique, cheeky grin and bad boy image as is apparent from the behind-the-scenes shots.
EDM
's popular DJ and Grammy Award winner was listed as the world's top-earning DJ for the second year in a row this year by Forbes Magazine.
The
Summer
hitmaker looks rather dapper all
suited up
for the Italian label and said, "It's incredible to be working with Mr Armani and his team at Emporio Armani. I feel an affinity to the brand ethos and have been a long-time admirer of their designs."
Italian fashion design heavyweight Giorgio, 80, seemed equally chuffed about having Harris on board and said, "Calvin Harris is a truly cosmopolitan, dynamic young man who is capable of attracting the masses with his music and energy. He isn't a model by nature, and this creates a more sincere and engaging bond with the public."
Image Courtesy: Twitter @armani
Written By : Bushra S Khan