For the uninitiated, zardozi is a type of embroidery that has been a part of Indian textiles for several decades. It involves the use of silver thread, gold leaf and silk thread to embroider intricate patterns onto garments. A favourite with Indian royalty, this form of embroidery continues to garner appreciation even today. Although pure silver and gold are no longer used, copper wire coated with silver and gold polish creates a similar effect.
Zardozi works best for ethnic wear, which makes it perfect for the wedding season. If you're worried about running the risk of looking too gaudy, these tips will help you sport the trend with restraint and elegance.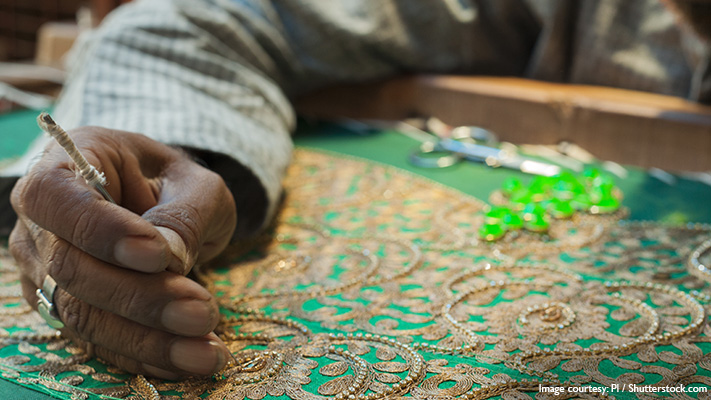 #1 Focus on 1 patch

Rather than picking an entire kurta featuring zardozi work, pick one that has a patch of zardozi. It could be around the
collar
, on the shoulders or only on the upper arms—this embroidery looks excellent in small patches.
#2 Pick a statement piece

If you want to go all out, incorporate zardozi into your outfit through small pieces like a
bandi
jacket
or zardozi
mojris,
while keeping the rest of your outfit relatively plain.
#3 Stick to 1 colour

Zardozi work is available in colours such as silver, gold and copper, but to keep things classy and understated, we suggest going with shades such as dull
gold
 or copper and muted silver. In their pure forms, these colours are rather bright and can look gaudy.
Written By : Shirley Mistry