Sherlock has proved itself to be a show that's tightly scripted, well-paced and stars actors who deliver one stellar performance after another. Benedict Cumberbatch plays Sherlock Holmes, and his nonchalant attitude towards fashion is extremely charming.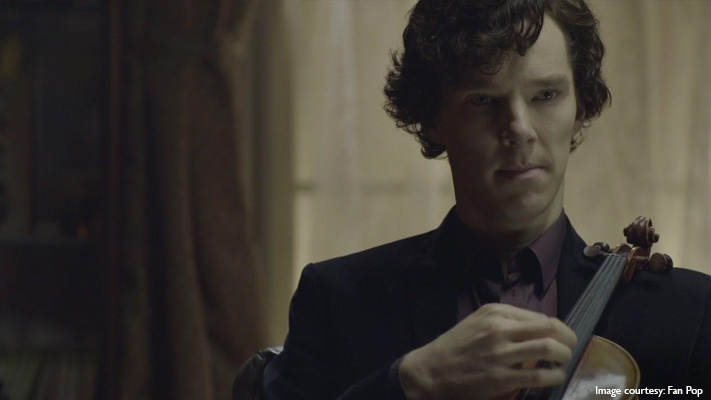 Similar Products
Even though the character played by Cumberbatch isn't interested in looking like he's stepped out of a magazine spread, he still manages to look extremely stylish. Holmes' outfits resonate a dishevelled, shabby-chic charm, but if you look closely, each item of clothing reveals substantial deliberation and attention to detail.
Breaking it down
Probably one of the easiest looks to imitate in this series, take a look at the elements that make up Sherlock's offhand look.
✔  Mostly dressed in suits, Holmes opts for ones that offer a slim fit. Instead of picking a traditional 3-piece suit, he is decked out in classic 2-buttoned suits (in black or dark grey) that flatter his lean form.
✔  The slim-fit rule applies to shirts too. To avoid adding bulk to your frame, pick slim-fit shirts in colours such as rich
chocolate
brown and deep purple, when you're not opting for classic whites and greys. Holmes wears his suits without a tie, and always with the first button undone, which lends the ensemble a casual feel.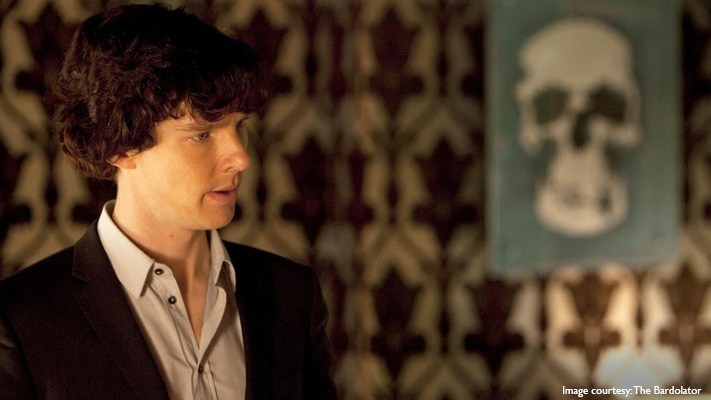 ✔  No Sherlock look is complete without a long-line coat, so pick one up in a thick weave with wide lapels and a collar that can be turned up on cold, windy nights.
✔  Add a muffler to the mix—preferably a
navy
, charcoal or black one—to achieve Holmes' look down to the last detail. Remember that he doesn't care too much about his appearance, so tie it simply.
✔  As far as
shoes
are concerned, a pair of black lace-ups complements Holmes' look well. You can wear brogues with minimal detailing too, but refrain from wearing pairs with too much perforation.
✔  As far as grooming is concerned, Holmes is always clean shaven, with a mop of hair that's carefully tousled. Remember that little goes a long way, and you don't want to look like you've just rolled out of bed.
Written By : Shirley Mistry